UK and US consumers spend most to stay connected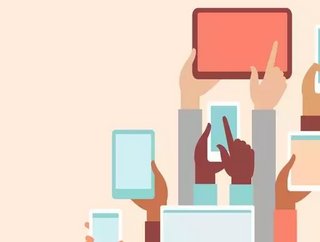 A new report finds UK and US consumers spend the most per month on the internet, mobile and video streaming services...
UK consumers spend more on their internet, mobile and video streaming services than anyone else in Europe. But US customers pay the most globally, approximately 75% more than those in the UK, a new study has found. 
An estimated 16,000 participants worldwide took part in the study, which saw data collected by the CCI (Connected Consumer Index) and analysed by the global consulting partnership, Kearney.
The report examined how connected people were in several countries, and how much their services cost them. UK consumers spend an average of £98 per month on connectivity services, the majority of which is allocated to mobile and broadband, while US consumers pay an average of £168.
The global average for broadband and mobile services is just £79 per month, the report stated. According to the data, Russian residents pay the least for their services at £19, Eastern European nations pay £36 and APAC citizens pay £71, which is still below the global average. However, Western European residents have an average monthly bill of £84, making Europe and the US the most expensive countries for connectivity.
Streaming services
The report also looked at levels of connectivity within each nation and found that North Americans subscribed to more packages and services than customers in other countries. Most of the USA average monthly spend goes towards video services, mobile phones and bundles while residents in Russia have a comparatively low spend on entertainment streaming services. 
The research data also indicates UK consumer spending may rise further, with users willing to pay more for products and services. Kearney estimates that there is a 19% growth potential in the UK market in areas such as home surveillance systems, smart home devices including Amazon Echo and Google Nest, and connected health and fitness products. 
Speed woes
However, an estimated one in five consumers are also unhappy with the internet speed services they receive, says the report. This is likely to result in the market becoming more competitive as providers attempt to entice more consumers with better services. An additional £1.3mn will be spent on bringing UK broadband services up to speed following the pandemic-generated service demands. 
Service providers will also need to offer a wider spectrum of services such as e-education, audiobooks, digital news subscriptions and eSports.
Partner at Kearney explains, "To succeed, telecom companies need to diversify to offer increasingly connected consumers an optimised experience. Although the UK scores highly for connectivity, placing it as a world leader, there is room for growth and opportunities for service providers to advance." 
Matsson says the global pandemic has revealed where telecom providers need to improve services because the huge demand exposed areas of weakness.
"During the pandemic, and this extended period of isolation, connectivity has been critical. Many have relied on internet and phone connections as their only means of keeping in touch with loved ones, and streaming services for entertainment when in-person socialising remains off limits."
He adds, "News of an upcoming vaccine rollout could spell the end of isolation for many consumers, but the way we live has changed in a fundamental and possibly permanent way. People will continue to work from home, so the demand for 2020 speed and reliability will remain, and firms will have to keep up momentum by continuing to enhance their services."