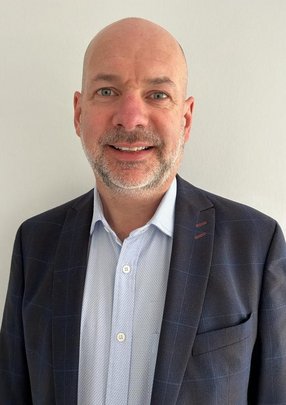 Richard Perry
Network Delivery Director at Community Fibre

Community Fibre is on a mission to build a network that provides Londoners with the fastest and most reliable fibre services at the most affordable prices
In today's world, broadband connectivity has become an essential part of our daily lives. From remote work and online learning to streaming entertainment and staying connected with friends and family, high-speed internet access is crucial for many aspects of modern life.
As a result, some even argue that broadband should be considered the fourth utility alongside water, electricity, and gas.
"If I asked my kids if would they prefer to have the gas, water, or WiFi on, they'd unanimously say, 'The WiFi,'" comments Richard Perry, Network Delivery Director at London-based broadband company Community Fibre.
"For everything else, we'll put on another coat, or we won't wash for a couple of days," he laughs. "Today, WiFi is such a key thing, for all ages. And then if I look at my parents, who are elderly now, they are so reliant on broadband for staying in touch with people, managing their bills, and switching on their heating. It touches everyone."
With more than 25 years of experience in the telecoms industry, Perry spent 13 years at Cable & Wireless before holding a number of transformation and delivery roles at Vodafone. He later spent six years working for Virgin Media, leading on builds for its network expansion, before making the decision to move to Community Fibre.
"I got to the point where I'd always worked for lots of large corporate organisations. My next role was to move into a smaller organisation that was wanting to grow and develop, and where I could utilise all the experiences and skills that I've picked up across the rest of my career in that organisation."
Joining Community Fibre in 2021, Perry has seen the business grow dramatically. There are hopes the one millionth premises target will be reached soon, while the business has a north star target of reaching 1.3 million customers by the end of 2023, and 2.2 million customers by the end of 2024.
This rapid growth is one of Perry's favourite things about his current role. "I think one of my favourite things about the industry is the fast pace of change," he says, "and the opportunity to bring connectivity, whatever that may be, from businesses, business connectivity, through to just giving somebody gigabit-enabled broadband, which really shone during COVID."
With the pandemic forcing people to work from home and homeschool, there was an enormous reliance on high-quality broadband. "The fact that I played a part in bringing that to as many people as possible has probably been the most interesting thing because it's tangible: you can actually see the end products of what you're actually building."
For Community Fibre, this growth is clear. Since joining the business, the organisation has tripled in size. "We've scaled delivery from 200,000 premises past to fast approaching one million," Perry says.
"We set out a clear strategy a couple of years ago that by the end of 2023, we wanted to have reached 1.3 million premises across London, and then we'd increase that to 2.2 million by the end of 2024. And we are on that trajectory path now."
Read the full story HERE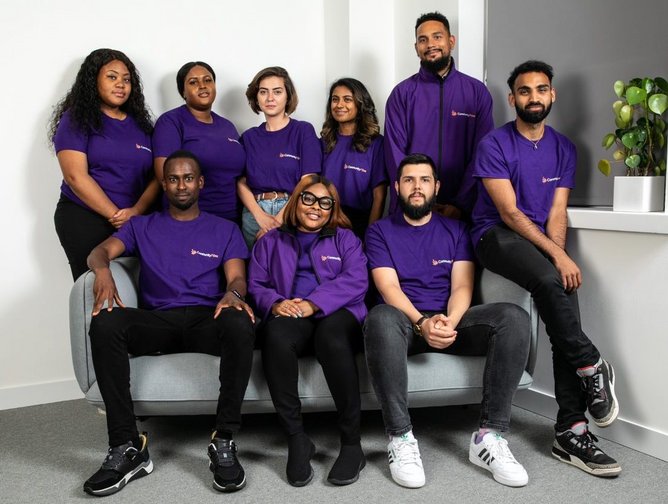 Community Fibre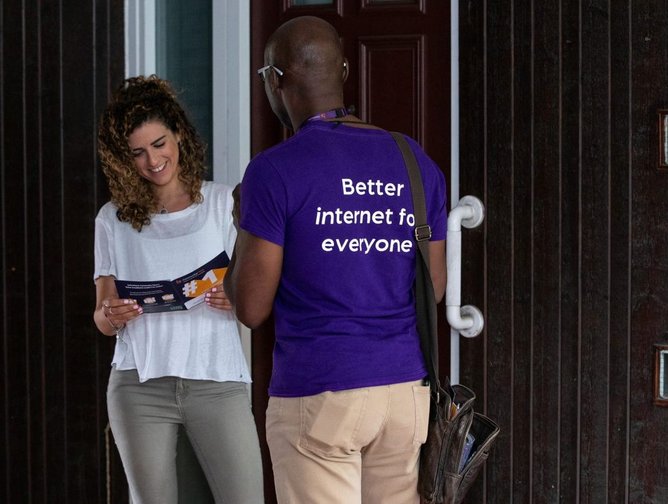 Community Fibre
"Our digital journeys need to be absolutely frictionless. We do have traditional channels as well. But our digital touchpoints – our apps, websites, and user interfaces – are critical to our success."