The six characteristics of a future ready business in 2020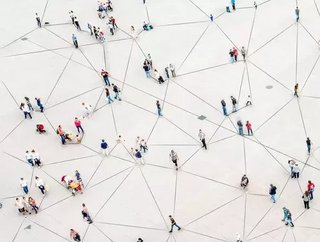 Vodafone's new study reveals the six characteristics of a successful, 'future ready' business...
2020 has already proved to be a year of unprecedented change and struggle for businesses. 
In the mobile industry alone, enterprises have faced for new smartphones and production rollbacks, as global demand fell by and as much as 27% in China. Even as the mobile industry has faced these hardships, operators have had to contend with massive infrastructural change, as 5G rollouts continue to accelerate around the world, and global lockdowns have pushed digital communications and even to new heights. 
In order to survive 2020, and continue to succeed as the decade continues, businesses have to identify and overcome an array of new challenges that simply weren't on anyone's radar six months ago. 
Today, UK telecom giant Vodafone published the results of a exploring the characteristics of the most resilient, 'future ready' organisations and their responses to common business challenges before, during and beyond the COVID-19 crisis. 
In November 2019, we set out to discover which businesses are best prepared for the future, and what those businesses are doing differently to the rest. We identified the biggest emerging challenges in the business world and learned how the most 'future ready' businesses (FRBs) were approaching them," explains "As it turned out, we were all about to face the biggest business challenge of the last half-century – the COVID-19 pandemic."
The original report surveyed 1,813 businesses in November. In response to the pandemic, Vodafone returned to its study in May, surveying another 800 businesses, as well as conducting in-depth interviews with business leaders, investors and industry journalists.  
"We decided to put our initial conclusions to the test – with follow-up research to see if the businesses we considered 'future ready' really were better prepared," adds Kumar. "We also wanted to find out how the crisis has affected the emerging challenges we identified, and what this means for the future of work." 
Vodafone's study clearly shows that 'future ready' businesses are already handling the pandemic better than their contemporaries. Compared to other businesses, FRBs reported fewer negative impacts on their business and expected profits are being less severely affected, with 30% reporting an increase compared to this time last year (although they still report short term hits compared to last year). 
44% of the FRBs surveyed said they're seeing a positive effect on their innovation, compared to other businesses' average of 30%. 94% have taken some action to support their communities outside of their organisation, and 97% have taken some action to support their own employees. 
Much of this is likely due to FRBs being better prepared for a crisis. 54% had a fully documented and tested business continuity plan, compared to the average of 30%, and 82% feel their business continuity plan has worked well during the COVID-19 crisis. 
The report details the six major characteristics of 'future ready' businesses around the world today: 
An FRB… has a positive attitude to change. It embraces change and is excited by the future.
Is open to new technology. It acknowledges the power of technology to solve business challenges.
Takes clear steps towards business transformation. It has a roadmap in place for how technology can transform their business.
Sets a detailed strategy. It has a wider business strategy for the future that is documented, specific, funded and measured.
Keeps up-to-date with relevant trends & uncertainties. It has clearly identified the forces shaping their business & refers to key thought leaders to help.
Is adaptable. It can react quickly to new trends or challenges and is quicker to market than its competitors.
"Industries that hadn't embraced technology are seeking to move swiftly into digitalisation. We want to help companies move quickly into this new era of working, supporting them in becoming smarter, faster and more resilient, but not at the cost of their humanity," Kumar added.
To support small and medium businesses as they rebuild, Vodafone Business recently launched V-Hub, a . The service offers SMEs access to articles, guides and live help covering topics such as website construction, cyber security, remote working and digital marketing.