No end in sight for Huawei blacklist woes, says founder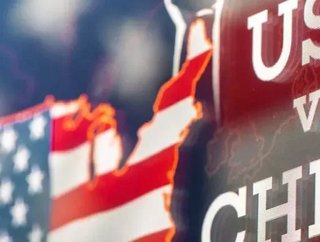 Ren Zhengfei, Huawei's Founder and CEO, says that he doubts a Biden Administration will see an end to Huawei's days on the US blacklist...
In a press conference on Tuesday, held at the opening of Huawei's new Intelligent Mining Innovation Lab in Taiyuan, company founder and CEO Ren Zhengfei opened up about Huawei's plans for its core business, US sanctions, and the future of its smartphone business.
"I am even more confident about Huawei's survival than I was, because we have more ways to overcome those challenges. Our sales revenue and profits in 2020 were higher than last year's," he told reporters at the event. 
He admitted that Huawei's production of handsets has declined, citing supply chain problems with obtaining enough chips. Huawei's domestic phone sales in Q4 of 2020. Although the company remains the market leader in China, its market share shrunk to 22%, barely ahead of its biggest competitors, Oppo and Xiaomi. 
This has largely been due to ongoing sanctions placed on the company by the US government, which prohibits american companies from doing business with Huawei and Huawei from doing business in the US. The biggest impact of these sanctions has been Huawei's inability to source chips from US manufacturer Qualcomm, leading the firm to sell off its late last year. 
There have even been rumblings of Huawei as well, although Zhengfei dodged questions about Huawei exiting the handset business in his interview, simply stressing that "Huawei does not own a single share of the new Honor entity. The more production capacity they have, the less room there'll be for Huawei's smartphone business. But we must understand the needs of our suppliers, channel partners, and users. We should act in their interests, not just for our own sake. We have to play it by ear." 
When pressed about whether he expects the new Biden administration to spell a reversal of fortunes for Huawei , Zhengfei stressed that "trade benefits both sides. Allowing US companies to supply goods to Chinese customers is conducive to their own financial performance. If Huawei's production capacity expanded, that would mean US companies could sell more. It's a win-win situation." He added that Huawei, as a technology firm, doesn't have the energy to "get involved in a political whirlpool," and that he believes "the new administration will weigh and balance these interests as they consider their policies."  
He admitted, however, that it is still "very unlikely" that the US will remove Huawei from its blacklist. "I won't say it's impossible, but it's extremely unlikely. We basically aren't considering it a possibility," he said, adding that he welcomed the opportunity to speak with President Biden about the issue, "but he hasn't called. You have my email address and telephone number."