Lyca Mobile & BT Wholesale partner to level up connectivity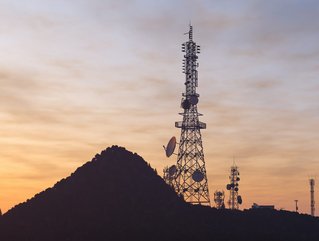 The new partnership with BT Wholesale will mean that Lyca Mobile's UK customers will gain direct access to EE's 4G and 5G radio access network
BT Wholesale has won a multi-million-pound contract to provide MVNO services to Lyca Mobile in the UK, hoping to improve customer speed & connectivity
Lyca Mobile, the world's largest mobile virtual network operator, has announced it is partnering with BT Wholesale to provide customers access to the UK's number one network, EE 4G and 5G networks, as it targets a new phase of growth in the country.
The move is part of Lyca Mobile's strategy to build on its company background of delivering reliable and low-cost international calling to target a broader value-seeking market. This will be enacted by satisfying customer demand for cost-effective mobile connectivity that aims to be built around three priorities: value, service and reliability.
Expanded 5G networks at greater availability
The new partnership with BT Wholesale will mean that Lyca Mobile's UK customers will gain direct access to EE's 4G and 5G radio access network. EE was this year named the UK's best network for the 19th time running by RootMetrics, which rated the network top for reliability, speed and accessibility.
The 5G network now has availability in nearly every UK town and city and covers more than 68% of the UK population, with its 4G network already covering 99% of the population.
As well as connectivity advantages, the two companies are hopeful that customer experience will also be enhanced through the service from BT Wholesale. In addition, it aims to provide Lyca Mobile customers with future access to services such as WiFi calling.
This partnership marks a turning point in Lyca Mobile's company strategy to target a broader section of UK mobile users. It is now paramount that customers are given what they want from their mobile provider, which is mainly high-speed, low-cost service.
Network performance is a vital concern for mobile users in a competitive market, which sees providers seeking to keep up with rising demand. Through the EE network, Lyca Mobile is aiming to provide its customers with further low-cost services that the company is known for, but hopefully also super-fast connectivity and better coverage nationwide.
Alex Tempest, Managing Director at BT Wholesale, said: "This major new MVNO deal with Lyca Mobile reflects the ongoing importance of wholesale to BT and is testament to the high quality of service we provide to customers and the strength of our EE network
She continued: "Thanks to this partnership, Lyca Mobile customers will receive access to EE's 4G and 5G network, which currently supports data speeds that are around four times as fast as what they received previously.
"The deal will see Lyca's entire customer base move across to EE in what is set to be record time, with BT Wholesale team showing industry-leading capabilities in ensuring a smooth transition of an MVNO between networks."
Earlier in 2023, Lyca Mobile announced a freeze on its prices until the end of the year amidst industry-wide rises and has guaranteed EU roaming for customers across its plans. The company has said that it aims to allow this to continue unchanged under this new partnership with BT Wholesale.