EE expands rural 4G in over 500 areas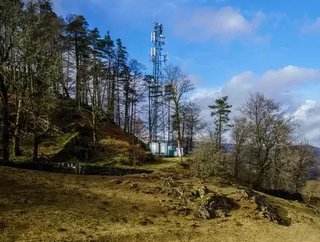 More than 500 areas across the UK, including national parks and coastal locations, covered by EE's network are receiving upgraded 4G by the end of the...
UK telecom operator EE is rolling out a sweeping upgrade to its 4G coverage of rural locations across the country in a bid to reduce "partial not-spots".
So far, 110 areas throughout the UK have had their 4G coverage extended, with EE planning to upgrade a further 469 sites by the end of 2021. 
The project, which will see 4G coverage extended in areas that see high demand throughout the summer months, including national parks, coastal areas and roads, is part of the Shared Rural Network initiative (SRN). 
The SRN is a collaborative venture between the UK's four major telecom operators (EE, Vodafone, O2 and Three) and the UK Government which plans to extend 4G coverage to 95% of the UK's geography by 2025. 
Planned and completed upgrades to EE's 4G network - Courtesy of EE
As part of the latest round of upgrades, the UK's national parks, including the Norfolk Broads, Dartmoor, Exmoor, the Lake District, the New Forest, the North York Moors, Northumberland, the Peak District, the South Downs, the Yorkshire Dales, Cairngorms, Loch Lomond and the Trossachs, Brecon Beacons, the Pembrokeshire Coast, and Snowdonia, will all see significant coverage upgrades. 
Overall, EE's network coverage of the UK's national parks has grown by more than 200 square kilometres since upgrades began. 
"As we look ahead to this summer 2021, National Parks is anticipating a large influx of visitors," commented Mike McKinley, Chair of National Parks England. "These visitors will now have access to better and more reliable mobile coverage, giving them the opportunity to use important tools such as 'SaferLakes' which helps visitors enjoy these special landscapes, while ensuring they are protected for future generations."
A new mast in Snowdonia National Partk - Courtesy of EE
These improvements are part of the SRN's first phase, which aims at closing "partial not-spots" - places where at least one but not all four of the UK's major operators offer mobile coverage. 
Once the current phase is complete, the second stage - which is being supported by £500mn of government funding - will target areas where there is no coverage offered by any operators. 
Phil Sorksy, SVP, Service Providers for EMEA at , commented optimistically on the announcement. "We believe all homes and businesses should be on a level playing field in terms of connectivity – regardless of location. As we upgrade our networks, we must ensure no areas are left behind and have the necessary network infrastructure to enable greater growth throughout the UK," he told Mobile Magazine.  
"Such connectivity could be the difference between success and failure in rural communities, particularly for smaller, home-based businesses, as it enables them to reach a global audience. And with the lines between "home" and "office" increasingly blurred due to the rise of remote working, having access to reliable connectivity is crucial so that local economies and communities can truly thrive."