Qualcomm to supply Huawei with 4G products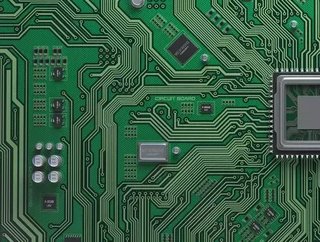 US technology company has regained its license to sell 4G mobile phone components to the Chinese telecom giant...
Qualcomm, the North American software and semiconductor multinational, has been granted a license from the US government to sell 4G hardware to Huawei Technologies.
A spokesperson for Qualcomm confirmed the move, telling , "We received a license for a number of products, which includes some 4G products."
However, the spokesperson revealed the parts were related to mobile devices but declined to comment on the type of 4G products Qualcomm can sell to Huawei. They added that Qualcomm has other license applications pending with the US government.
Other US companies have also applied for trade licenses that will allow them to sell to Huawei, including Micron Technology and Intel.
The move comes amidst rising trade tensions between the US and China as Qualcomm, along with all other American semiconductor companies stopped selling components to the Chinese technology firm following US trade restrictions in September.
Previously, Huawei was a minor chip customer for Qualcomm, which is the world's biggest supplier of mobile phone chips. The Chinese technology firm used its own house-designed chips in its premium devices and placed Qualcomm chips in lower-end handsets.
But Huawei's ability to create its own chips ended following September's US trade restrictions. These blocked the company's access to chip design software and fabrication tools. Analysts say Huawei's supplies of chips acquired before the embargo may run out in early 2021, halting its smartphone business.
Some commentators also believe the ban on chip sales was enforced on tenuous grounds because it wasn't related to preventing espionage. , editorial director of the online trade publication Telecoms said, "The latter [the US chip ban] was ostensibly about preventing political espionage."
He continued, "The rationale given was more to do with industrial espionage, but on that basis then surely all Chinese companies should be banned from buying anything American"
Bicheno added that the new US presidency was unlikely to have a major impact on the embargos, although the approach to issuing licences would probably become more relaxed. He said, "The Biden presidency, assuming Trump's legal efforts fall short of overturning the election result, may well take a less adversarial position on China. The precedent has been set, however, and Biden won't want to seem to be 'soft' on China, so while much of Huawei's smartphone business now has a lifeline, it may still be excluded from the 5G era."
Bernstein analyst also said the Qualcomm license won't help Huawei's current problem because it only covers the sale of 4G chips and consumers are moving towards 5G devices. He added that US officials have not yet granted Qualcomm a license for selling 5G chips.