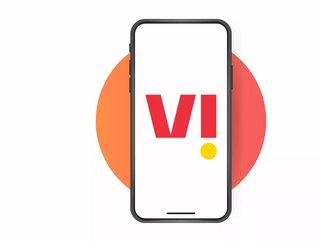 We profile Vodafone Idea, telecommunications partnership between Aditya Birla Group and Vodafone Group
Vodafone Idea Limited is an Aditya Birla Group and Vodafone Group partnership. The Company provides pan India Voice and Data services across 2G, 3G and 4G platform. With the large spectrum portfolio to support the growing demand for data and voice, the company is committed to deliver delightful customer experiences and contribute towards creating a truly 'Digital India' by enabling millions of citizens to connect and build a better tomorrow. 
The Company is developing infrastructure to introduce newer and smarter technologies, making both retail and enterprise customers future-ready with innovative offerings, conveniently accessible through an ecosystem of digital channels as well as extensive on-ground presence. The Company is listed on National Stock Exchange (NSE) and BSE in India.
The telecom's vision is to create world-class digital experiences to connect and inspire every Indian to build a better tomorrow. It is led by Managing Director and Chief Executive Officer Ravinder Takkar. Akshaya Moondra holds the position of Chief Financial Officer, whilst Ambrish Jain is the Chief Operations Officer.
Promoters 
Vodafone Idea has two promoters: Vodafone Group and Aditya Birla Group. Vodafone Group is one of the world's largest telecommunications companies and provides a range of services including voice, messaging, data and fixed communications.
Vodafone Group has mobile operations in 22 countries, partners with mobile networks in 42 more, and fixed broadband operations in 17 markets. As of 30 June 2020, Vodafone Group had approximately 625mn mobile customers, 27mn fixed broadband customers and 22mn TV customers, including all of the customers in Vodafone. 
The Aditya Birla Group is a leading Indian multinational in the league of Fortune 500. Anchored by an extraordinary force of over 120,000 employees, belonging to 42 nationalities. Over 50% of its revenues flow from its overseas operations spanning 36 countries.