$100bn mobile gaming industry takes the console crown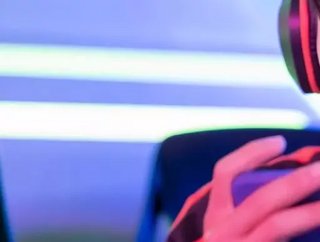 The global pandemic will drive mobile gaming revenues above $100bn this year, as smartphone-based esports take hold in the West...
Global spending on mobile games had already overtaken revenues for console and PC platforms when the pandemic hit. Rapid advancements in processing power, graphics capability and frame rates for the average mobile device put the quality of experience within reach of consoles. 
Last year, the gaming industry demonstrated revenues in worldwide. Let's break those figures down. That $151bn was spent by more than 2.5bn gamers across three categories: PC, the smallest, representing $35.7bn; console, the fastest-growing last year with $47.9bn; and mobile, which some sources believed was on the verge of an adoption plateau around $68.5bn. 
Last year, despite it holding the biggest market share, many people believed that mobile gaming was set to once again lose its crown to consoles. in 2019, and the US - which has always favoured consoles over mobile and PC - retook the title of the country with the highest games revenue due in part to Chinese regulations on screen time for children and a nine month licensing freeze. This same report stated that mobile gaming revenues would barely break past $95bn per year by 2022. 
Obviously, things have turned out a little differently. 
Months of enforced lockdown, discouraged travel, furloughs and mass layoffs have forced large parts of the world into isolated stasis. These are uniquely awful times for everyone - except maybe mobile game developers. 
With the average leisure time of people around the world skyrocketing, along with the removal of activities outside the homes, gamers around the world have increased their session times (and spending) in a big way. 
The leading console-based companies like Nintendo, Activision Blizzard and Tencent have experienced massive stock price hikes (some exceeding 25%). However, it's been small to medium scale mobile game developers who have experienced the greatest boost to business. 
There are an estimated 2bn smartphones around the world and their user base has been hungry for ways to pass the time. Mobile gaming revenues are now expected to blow past $100bn this year, the expected revenue for major console titles. Mobile gaming is also predicted to help promote diversity within the hobby. While console and (especially) PC demographics are overwhelmingly male (and white), around 60% of the mobile gaming community is female. 
To capitalise on this adoption, mobile gaming companies have also boosted ad spending in a big way, at a time when corporate entities around the world are slashing their marketing budgets to ribbons. Please use the sharing tools found via the share button at the top or side of articles. 
"That gave a huge opening for companies like ours," said Alexis Bonte, group COO at , a free-to-play gaming group from Sweden, in . "We got a double effect — the increased organics but also the effect of more efficient marketing . . . It was huge."
One of the significant growth areas attached to the mobile gaming boom will be mobile esports. The competitive merits of mobile esports have grown over recent years as smartphone technology has improved, and the West has begun to catch up to a market which previously only really existed in APAC. "The last two years have proven that mobile esports are building up their own distinct community – a niche market that won't be reached by traditional PC esports," wrote esports journalist Trent Murray in an late last year. "Not only do these games have their own compelling competitive storylines and hype moments, but they also present a unique opportunity for brands and esports organizations alike to tap into a market they have yet to reach."
The latest entrants in a slew of mobile gaming tournaments was announced this week by Gen.G, a global esports organiser, which announced a Minecraft Pocket Edition Build Contest to be held this month, and a Mobile Gaming College Championship scheduled for the beginning of August. Both events will take place in Texas and the winners of the Minecraft event will be selected by a panel of celebrity judges including professional wrestler, Booker-T. "I'm thrilled to be able to take part in such a unique event- it's going to be fun, and this is going to be something we'll be talking about for years to come," said Booker-T in a
The second event will feature the popular battle royale game PUBG and is co-hosted by Samsung. "Mobile gaming has become a part of mainstream entertainment. We're excited to bring these events around two of the most popular mobile games together with Samsung," said Martin Kim, VP of Strategic Partnerships with Gen.G.