Vodafone self-powered phone masts driven by renewable energy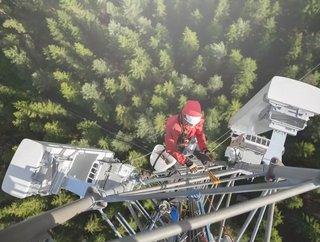 Vodafone is working with Crossflow Energy and Cornerstone to deploy Eco-Towers - reliable, self-powered mobile masts across the UK
Vodafone has announced today it has developed self-powered mobile towers in collaboration with Crossflow Energy and Cornerstone. The towers will be deployed across the UK to support Vodafone's target of achieving net-zero for its UK operations by 2027.
The towers will also enable the deployment of new mobile sites in the most remote locations, without the major challenge and cost of connecting to the electricity grid, according to Vodafone. Andrea Dona, Chief Network Officer, Vodafone UK, said: "We are committed to improving rural connectivity, but this comes with some very significant challenges. Connecting masts to the energy grid can be a major barrier to delivering this objective, so making these sites self-sufficient is a huge step forward for us and for the mobile industry.
"Our approach to managing our network as responsibly as possible is very simple: we put sustainability at the heart of every decision. There is no silver bullet to reducing energy consumption, but each of these steps forward takes us closer to achieving net-zero for its UK operations by 2027," she added.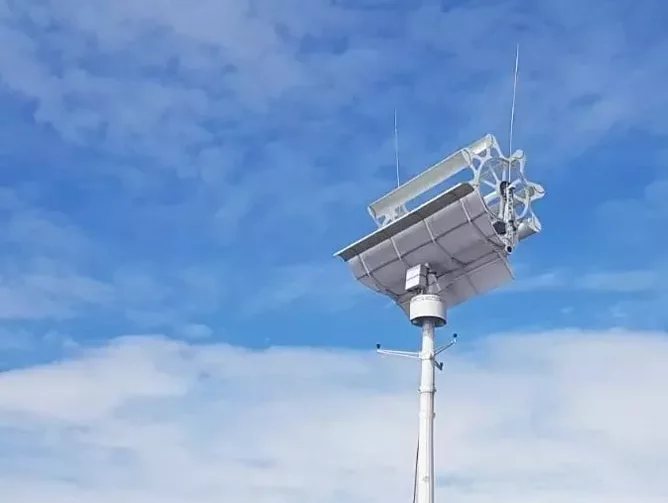 Martin Barnes, Chief Executive Officer, Crossflow Energy said: "We are really excited to be working with Vodafone. It's a fantastic opportunity to show how our self-powered Eco-Tower solves the problem of harnessing 'small wind' to offer not just that all-important carbon reduction but also significant commercial benefits. In the case of Vodafone, it will help to accelerate the expansion of rural connectivity, transform energy consumption patterns and deliver significant economic and carbon savings.
He went on to say that the company's turbine technology has equally strong applications for so many other industries, but to have such a high-profile player as Vodafone deploying our Eco-Tower is a major endorsement for us and our technology.
As well as reducing Vodafone's energy consumption, self-powered sites remove the need to connect to the electricity grid, overcoming what can be an insurmountable civil engineering challenge when building new sites in the most rural parts of the UK. Further benefits of the Eco-Towers include:
  

Use of locally generated renewable power reduces the environmental impact of the site

   

Increased renewable contribution from the combination of wind and solar together with battery storage systems on site, removes reliance on diesel generators for backup power

    

Quiet, bird-friendly turbine makes the Eco-Tower viable for the most sensitive of sites, including Areas of Outstanding Natural Beauty
On-site power generation that is independent from the electricity grid improves security of supply
For the last two years, Vodafone and Crossflow Energy have been collaborating on the development of Crossflow Energy's unique and innovative wind turbine technology, combined with the latest in solar and battery technologies, to create a self-powered mobile network tower. Vodafone, alongside network partner Cornerstone, says it will now run a proof of concept to install Crossflow Turbine technology on rural mobile sites.
Vodafone's net-zero strategy 
In the UK, Vodafone will remove all carbon emissions from its own operations (known as Scope 1 for carbon emissions reporting) from 2027. Across the Vodafone Group, all carbon emissions from Vodafone operations and the energy it purchases (Scope 2) will be removed by 2030, and by 2040, the total global carbon emissions will be reduced to net zero, including from the supply chain (Scope 3).
As part of the Shared Rural Network (SRN) initiative, all four mobile network operators will deliver 95% combined coverage across the whole of the UK by the end of 2025, Vodafone claimed.