Qualcomm unveils new wifi 6 mesh networking platform chips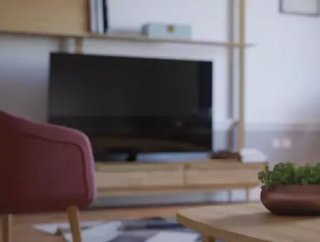 The new Qualcomm Immersive Home Platforms can deploy gigabit-speed wifi across an entire modern smart home...
Qualcomm has unveiled a new line of new network chips that deliver gigabit speed connectivity across smart homes using Wifi 6 and Wifi 6 E . The US-based chipmaker revealed this week that it has taken a new modular approach to the design of its Immersive Home Platforms, which has resulted in wifi mesh links "as small as the palm of the hand."
However, executives from Qualcomm have noted that, while the new nodes will be smaller and provide increased speeds, users should to cover the same area in contrast to previous generations of the technology. 
The company has suggested that increased numbers of people working from home, or otherwise conducting business remotely in response to the pandemic, has driven the need for greater levels of coverage in the modern home. Alongside this, the continued incorporation of smart sectors and IoT devices into homes is also driving the need for better coverage. 
"Before COVID-19, the proliferation of Wi-Fi-enabled products in the home and increasingly HD, 4k, and soon 8k video meant an increasing focus on more capable Wi-Fi access points by consumers and service providers," commented . 
"During the COVID-19 pandemic, network needs became even more pronounced with many Wi-Fi networks stressed by the shift to more work, education, and entertainment from home. Wi-Fi 6 and Wi-Fi 6E mesh network solutions such as the Qualcomm Immersive Home Platforms are critical to enabling Wi-Fi access point vendors to provide the range, data rates, and capacity now required in many homes."
There are four new chipsets being launched as part of Qualcomm's new solution: 
Qualcomm Immersive Home 318 Platform:

Advanced 8-stream Tri-Band in a 2x2 (2.4GHz) + 2x2 (5GHz) + 4x4 (6GHz) configuration, for a total of 7.8 Gbps total available PHY rate.
Multi-gigabit wireless throughput for high performance clients.
Support for 160 MHz channels in 5/6GHz bands
4x4 Wi-Fi 6E configuration in the 6GHz band delivers enhanced performance, range, and/or client count

Qualcomm Immersive Home 316 Platform:

Advanced 6-stream Tri-Band in a 2x2 (2.4GHz) + 2x2 (5GHz) + 2x2 (6GHz) configuration, for a total of 5.4 Gbps total available PHY rate.
Multi-gigabit wireless throughput for high performance clients.
Support for 160 MHz channels in 5/6GHz bands
, also commented on the developing industry and added need for solutions like Qualcomm's: "While everyone now understands the incredible importance of Wi-Fi networks in work-from-home and learn-from-home environments, not everyone knows about the benefits that modern Wi-Fi mesh networks can provide. In addition, not every household has the same requirements. The beauty of a modular platform is that it lets OEMs and consumers tackle everything from forward-looking massive bandwidth applications using 6GHz Wi-Fi 6E to tiny mesh extenders that can inconspicuously bring stronger traditional Wi-Fi signals to every room in a home."