Communications provider Frontier unveils new branding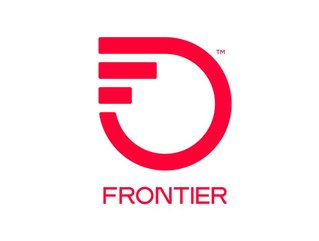 Leading US communications provider Frontier has refreshed its visual identity, launching a new logo that aims to reinforce its commitment to its customers
Frontier is a leading American telecommunications company founded in 1935 initially t offer its services to predominantly rural areas and smaller communities. Now, it provides communications across 25 US states and larger metropolitan markets.
In addition to local and long-distance telephone service, Frontier offers broadband Internet, digital television service, and computer technical support to residential and business customers in 29 states in the United States. Frontier has 3,069,000 broadband internet subscribers and 485,000 video subscribers.
Frontier launches new logo to reinforce its commitment to improving customer service
Frontier has most recently announced new branding to reinforce its commitment to improving its customer experience. The new visual identity includes a new logo, colour palette, and typeface.
The company says that its new branding, specifically its logo, represents an "inclusive, connected nation. Commenting on the move, Frontier's CEO, Nick Jeffery said: "I'm excited to unveil the new Frontier brand. It's more modern, more relevant, more tech-oriented – and will soon become the unmistakable icon of Gigabit America
"Our brand is what each of us does to enable people to connect to the digital society. It's every encounter our customers – and potential customers— have with us. This new look reflects the commitment we have made to continue to relentlessly pursue betterness in our business and for our customers," he added.
John Harrobin, EVP of Consumer at Frontier, added: "Our new brand is a result of the inside-out transformation that has taken place at Frontier. Over the past year, we improved our products and services with a dedicated focus on dramatically improving the customer experience – and emerged as a new company. This new look and feel are an external reflection of that transformation."