Who is outgoing BT Group CEO Philip Jansen?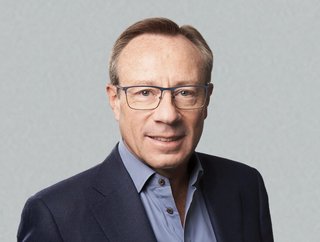 Philip Jansen, outgoing CEO of the BT Group. Credit: BT Group
After more than four years in the role, BT Group announced its CEO Philip Jansen had decided to step down from his position in the next 12 months
BT Group CEO Philip Jansen will step down in the next year, it has been confirmed.
This comes as the group is in the process of preparing for a large-scale cost-cutting programme, and in May Jansen announced plans to axe up to 55,000 jobs at the group by 2030 in favour of a leaner business model and utilising AI tools.
On his departure, the 56-year-old addressed the progress made by the group - which also owns the EE network - throughout his tenure adding he is "fully committed to driving the business forward" until handing over to his successor.
Jansen took over from former CEO Gavin Patterson, who stepped down in February 2019 following a month-long handover period, and led the group through the coronavirus pandemic.
News of Jansen's departure comes as reports the company could be taken over by major shareholder Deutsche Telekom.
BT Group Chairman Adam Crozier said "the board is fully supportive of our long-term strategy which Jansen and his team are pursuing" and confirmed the group remains "on track to deliver".
Where else has outgoing BT Group CEO Jansen worked?
Jansen joined the company as CEO in January 2019 and was praised as being "a proven leader with outstanding experience in managing large complex businesses" by former group Chairman Jan du Plessis.
"Philip's strong leadership has inspired his teams, successfully transformed businesses across multiple industries and created significant value for shareholders," he added, stating his suitability of building on BT's "solid foundations".
In joining BT Jansen moved from Worldpay, where he was Co-Chief Executive from 2013. He has previously been CEO and then Chairman of Brakes Group, joining as CEO in 2010, following his role as COO of Sodexo.While at Sodexo he held a variety of senior leadership positions, including CEO of Europe, South Africa and India.
Earlier in his career, Jansen was COO of MyTravel PLC between 2002 and 2004 and was Managing Director of the Consumer Division at Telewest Communications PLC, now Virgin Media, from 2000. He started his career with Procter and Gamble.