Utilising BCU advanced networks and AI tech for conservation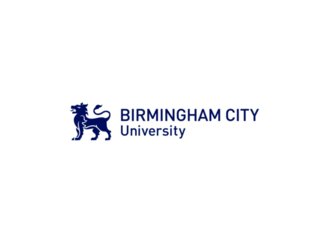 Birmingham City University
Birmingham City University's Assoc Prof Taufiq Asyhari & Dr Moad Idrissi discuss the revolutionary technology transforming forest management for the future
Situated slap-bang in the Midlands, Birmingham City University benefits from the easily accessible, central position of the third most populous city in the UK. It's perhaps why Nottinghamshire County Council's Ceren Clulow partnered up with BCU's Associate Professor Taufiq Asyhari and Dr Moad Idrissi when looking at different use cases for her 5G Connected Forest project ‒ envisioning ways that the technology being designed and developed could benefit Sherwood Forest and beyond.
Dr Asyhari, an Associate Professor of Networks and Communications, explains how he came to be involved in the project: "My journey into this project started in March 2020, when I was asked by the Head of School for Computing and Digital Technology to lead this big profile project. We reviewed the scope of the project and, as a university with primary tasks focused on environmental management, we decided to leverage our ground robots and aerial robots to conduct forest monitoring."
"Since then, we have been engaging quite closely with our lead partner, Nottinghamshire County Council, in terms of getting these targets and deliverables done," he adds. "From the beginning, we looked at how we could put technical specifications on the robots and drones to help us achieve our objective. Then we looked at the design of the robot and drone functionalities, incorporating state-of-the-art elements of digital technology, such as artificial intelligence and 5G connectivity, to see how we could harness their power in an area where it's had limited use before ‒ which is, in this case, environmental management."
With these pieces of technology, the BCU team managed to meet objectives, "equipping the robots and drones with advanced functionalities" to enable the capturing of vital data about the forest setting both above and below the tree canopy.
For Dr Idrissi, who has a PhD in Aerial Robotics and is an ardent fan of anything related to electronics, robotics, and automation, the experience has been one to remember. "My particular role was to focus on the control aspect of the robot, which involves formulating and programming the system to achieve a degree of autonomy. Another part of my role also involves robot navigation and monitoring, which are particularly about deploying the robot to move around the forest, analyse its health, and then come back to the station from which it was sent."
"Robots are, again, devices that involve mechanical aspects, as well as electronics. The fact is, by bringing these things together, along with LIDAR sensors and depth cameras, I have had the opportunity to develop such a smart system. And I'm very proud of what has been achieved so far," he adds.
While the project itself has the propensity to hugely uplevel the type of environmental management and sustainability initiatives in place to benefit forests and woodlands, it was also an opportunity to work with some of the most advanced tech currently in existence.
"The beautiful thing about this project is that I have had the privilege to work on some of the state-of-the-art sensors, as well as working with one of the best drones on the market. Some of the latest cameras developed by Intel are particularly focused on creating technology that can enable the user to capture images and get information from those images in order to do certain tasks. So with this kind of technology, we have managed to collect very, very important information, such as forest health indicators," outlines Dr Idrissi enthusiastically, which Dr Asyhari echoes.
"For me, academia is one of the most ideal places to work because we have freedom to do our job. We have the capability to choose whichever research area we want to work on," says Dr Asyhari. "One of the biggest things I can take from this project is that it allowed us not just to do something interesting technically, but also to do something that potentially can lead to real societal impact."
Now, the future of this technology is all about expanding the use cases to explore it from a more commercialised point of view, so that it can benefit different areas of society.
Read the full story HERE.