Reconnecting Rufford with its remarkable 900-year roots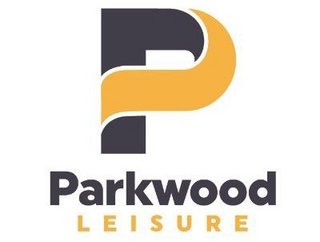 Parkwood Leisure
Parkwood Leisure's Justin Palfrey and Kirsty Edwards explain how the 5G Connected Forest project help reconnect Rufford Park with its historical roots
Ever since Parkwood Leisure took over the management of Rufford Abbey Country Park on behalf of Nottinghamshire County Council in 2017, improving the offerings of the site to enhance the overall visitor experience has been high up on the agenda. As such, both groups began discussions back in 2019 to discuss the range of possibilities.
Once the possibility of funding a project based around 5G connectivity opened up, Justin Palfrey ‒ Parkwood Leisure Assistant Regional Director for North Midlands ‒ and Contact Manager Kirsty Edwards became more involved in developing an aspect of the project specifically for Rufford Abbey Country Park and Rufford Mill, which isas well as the wedding and events venue situated within the grounds of Rufford Abbey.
"It was quite an exciting project to get involved in ‒ a bit of an unknown, a new challenge for us, as it's very different to some of our core businesses," states Justin. "We had the kickoff meeting and then sadly, we went into a lockdown. However, we've worked incredibly closely since then building a very strong partnership arrangement with Nottinghamshire County Council, as well as some other 5G Connected Forest regional partners."
Despite frequent lockdowns and rule changes regarding social distancing, the park has bounced back strongly in terms of recovery from the past few years, with many more visitors coming to enjoy the abundant outdoor space, activities, events and fresh air it offers ‒ which will only be further enhanced by the new Rufford Park app, Android: Rufford Abbey App Google
iOS: Rufford Abbey App Apple, Abbey Tales interactive experience, and full 5G connectivity.
For Kirsty, who joined the team midway through 2021, the past year has been a busy one full of learning as she worked with other partners to install an interactive historical tour: "Abbey Tales is a really, really exciting project that we've been working on for a really long time, and I'm so proud to be able to launch it. It's basically been about bringing Rufford Abbey to life through its almost-900-year history.
"In terms of driving it towards people that want to come here and experience the history, it's a really key concept. Visitors can come here and experience the history and immerse themselves in the sights, sounds and even the smells of the past," Kirsty says.
With its potential for educational applications within primary learning, there's certainly a lot that the Abbey Tales team can look forward to in future. The same can be said of the stunning park's wedding packages, which could be substantially expanded and personalised with the capabilities provided by 5G connectivity.
"Another byproduct of 5G is that we've had the infrastructure improved around the park, so we're also able to stream weddings and consider other activities," says Justin. "Now, we're trying to look at how we develop the wedding part of things, which is already very strong due to our current wedding packages, but it's about how we can further digitalise different elements, going forward.
"We're excited about the future here with the ability to offer alternative services/products at the park, in both the medium- and long-term," he concludes.
Read the full story HERE.