Top 10 network providers in Middle East and Asia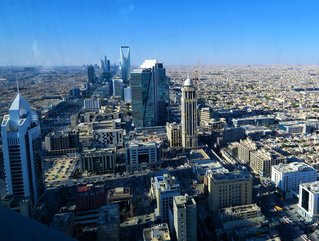 Riyadh is home to a number of Asia's leading telecommunication companies. Credit: ekrem osmanoglu
Mobile Magazine charts the top network providers in the Middle East and Asia – and looks at how they are transforming
Mobile Network Operators provide wireless communications services to consumers, private companies and businesses around the world. In recent years, we have come to realise how vital the mobile industry is in keeping us connected, especially during the COVID-19 pandemic when many - if not most - of us were made to work remotely from home, making us reliant on mobile networks, mobile technology and connectivity.
From fintech and insurtech to health apps, communications, shopping and more, a frictionless mobile technology experience has never been so critical. Among these transformative telcos in the Asia region are Zain Group, stc, Ooredoo Group and e&.
Here, we chart the top 10 telecom companies based in Asia and discover how they are transforming - read on to see how they chart.
NTT Communications provides architecture, security, consultancy and cloud services to corporations. Established in 1999, NTT Communications is a leading global provider of ICT and provides solutions within NTT Group which ranks in the top 100 of the Fortune Global 500. The brand has locations in more than 70 countries and regions worldwide, connecting networks in more than 190. NTT Communications also powers data centres in more than 20 countries. Led by CEO Shimada, NTT Communications has emerged as a prominent ICT services provider worldwide with a growing focus on cloud services.
Bharti Airtel Limited is a leading global telecommunications company with operations in 18 countries across Asia and Africa, and over 403 million customers across their operations. Headquartered in New Delhi, the company's product offerings include 2G, 3G and 4G wireless services, mobile commerce, fixed line services, high speed home broadband, and more. According to its website, Airtel Telecommunications ranks amongst the top three mobile service providers around the world (as per subscribers)
As a leading telecommunications services provider in the mainland of China, China Mobile provides full communications services in all 31 provinces, autonomous regions and directly-administered municipalities throughout the mainland of China and Hong Kong, and boasts a world-class telecommunications operator with the world's largest network and customer base. The company's main business focus consists of mobile voice and data, wireline broadband and other information and communications services.
Emirates Integrated Telecommunications Company, better known as du, is a leading UAE-based telco and ICT player. In 2021, du boosted its network infrastructure investments by more than 100%, as it looks to roll out better infrastructure. du has now reached 95% outdoor coverage for its 5G network in the UAE and is now looking to tap the metaverse to enhance its network capabilities. du CTO Saleem AlBlooshi told The National last year that it was working on constructing digital twins of its data centres and infrastructure to boost operational efficiency and improve quality.
Launched in 2005 as an integrated services company for three main sectors (individuals, businesses and carriers) Mobily is now the Middle East's fastest growing telecoms brand with its brand value recently increasing by about 18% to US$1.8bn. An active supporter of the Kingdom's Vision 2030, and considered a challenger in the market, the Riyadh-based telecom operator boasts one of the largest wireless networks by coverage in Saudi and the region, and one of the widest FTTH networks, as well as one of the largest data centre systems worldwide.
Zain Group is a leading telecoms operator across the Middle East and Africa, providing mobile voice and data services to more than 55 million customers across seven markets, including Kuwait, Saudi and Iraq. The company is investing in new business verticals such as ICT and digital infrastructure, as well as in 4G and 5G, and FTTH networks – and its digital entities are growing exponentially, with more than one million customers now benefiting from the many fintech solutions across its operations.
Not only is Omantel the leading provider of integrated telecommunications services in Oman, but it is a major player in the regional wholesale market, with wholesale hubs in Singapore, London, Amsterdam, and Frankfurt, among others. The first operator in Oman to commercialise 5G services, Omantel's 5G accounts for more than 60% of the total wireless access traffic on its network, making it the first operator in Oman to reach such figures.
Earlier this year, Zain Group entered into a definitive 15-year agreement with TASC Towers to sell and leaseback, and just recently the Group partnered with Omantel on a joint venture ZOL to cater to the end-to-end telecommunications needs of operators in the region, as well as international carriers, data centres, hyperscalers, and content and cloud providers.
Led by Bader Nasser Al-Kharafi for the last five years, the company is known regionally for its pioneering employee-focused initiatives, including WE, its gender diversity initiative; WE ABLE, the disability inclusive programme; and BE WELL, its mental health programme.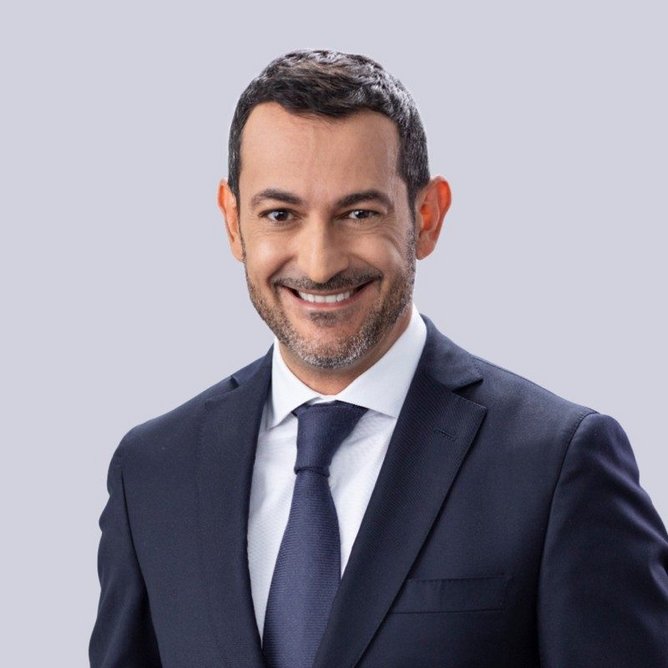 Ooredoo CEO Aziz Aluthman Fakhroo. Credit: LinkedIn
A global ICT provider and telecoms provider, Ooredoo Group operates across the Middle East, North Africa and Southeast Asia, serving a customer base of 56 million in nine markets. The group delivers a leading data experience via a broad range of content and services through its advanced, data-centric mobile and fixed networks.
Earlier this year, Ooredoo, signed various new partnerships, including with Huawei, which will see the company adopt Huawei's latest wireless solutions, including 5G, in Kuwait, Oman, Iraq, and Tunisia. Ooredoo is also working with Huawei on a Mobile Fintech platform to markets across Ooredoo's global footprint, while a new partnership with Nokia sees Ooredoo networks enhanced in Algeria and Tunisia.
2. e&
HQ: United Arab Emirates
Group CEO: Hatem Dowidar​​​​​​​

e& CEO Hatem Dowidar. Credit: LinkedIn
The UAE's first and biggest telecom services provider, Etisalat Group rebranded to e& in 2022 – marking its transformation from a telecom company founded 47 years ago into a global influence in digitalisation and investment company. e&'s transformation journey has focused on adoption of technologies such as AI, cloud computing, blockchain and IoT, along with diversification of business verticals, and active pursuit of strategic partnerships and M&As – leading to the building of multiple revenue streams. The group, which operates in 16 countries, was recently named the strongest telecom brand in the world in Brand Finance's Global 500.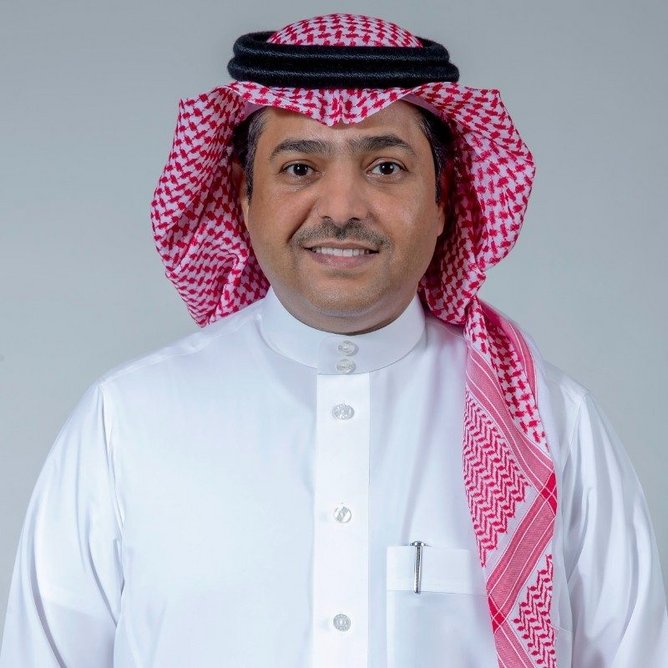 Olayan AlWetaid, stc Group CEO. Credit: LinkedIn
Founded in 1998, Riyadh-headquartered stc is Saudi Arabia's largest telecoms operator – and as a digital pioneer and integrated telecoms company, is considered the engine of digital transformation in the Kingdom. stc was the first operator in the region to launch 5G networks and considered one of the fastest globally in deploying 5G networks as it had already deployed some 6,500 5G towers. With a presence in 11 countries, more than 170 million customers, and a market valuation of US$56.1bn, stc has ranked as the most valuable telecoms brand in the Middle East for three consecutive years.