Top 10 most popular video games with LGBTQ+ characters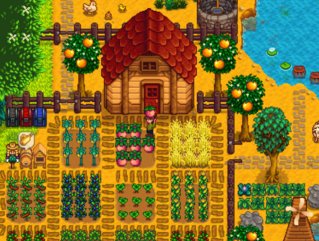 New research, published by Yahtzee Craze, has revealed the top 10 video games with LGBTQ+ characters that are most-searched-for by global gamers
The study, conducted by the online gaming platform Yahtzee Craze, analysed the average monthly global Google searches of video games including at least one LGBTQ+ character.
Commenting on the results of the study, a spokesperson from Yahtzee Craze said:
"Representation is important in every aspect of society and game developers have understood this, making their games more inclusive and inviting for anybody, regardless of gender or sexual orientation."
"Being able to play with a character that represents you in a setting that better reflects today's society – regardless of when the game is actually set – has always been the desire of many gamers, who today can express themselves fully through their passions as well."
10 Dying Light
The first instalment of the Dying Light game series was launched in 2015. This survival horror video game is set in a zombie-infested, open-world urban environment, called Harran.
Game developer: Techland
Monthly search volume: 684,000
9 Destiny 2
First released in 2017, Destiny 2 is an online multiplayer video game. It's an action MMO game, set in a mythical, science fiction-themed setting.
Alongside its inclusion of LGBTQ+ characters, the game has also been awarded The Game Award for Best Community Support.
Game developer: Bungie
Monthly search volume: 918,000
8 Undertale
Undertale is a 2D role-playing video game, launched in 2015. It's located under the earth's surface, and it's the player's goal to journey back to the surface. The game is characterised by its alt indie artwork and character designs.
Game developer: Toby Fox
Monthly search volume: 930,000
7 Horizon Zero Dawn
Horizon Zero Dawn is an action role-playing game, set in a fantastical location, which artfully blends natural landscapes with machinery. The game was launched in 2017, and has remained immensely popular ever since.
Game developer: Guerrilla Games
Monthly search volume: 998,000
6 Dead by Daylight
Another hugely successful survival horror game, Dead by Daylight is a multiplayer action game, released in 2016. With over a million average monthly searches, Dead by Daylight is one of the most popular video games ever released.
Game developer: Behaviour Interactive
Monthly search volume: 1,030,000
5 Stardew Valley
Stardew Valley is an open-ended farming game, which is popular amongst young and old alike.
And in the game, the player can customise the character to be any gender, and their character can have relationships with both male and female characters.
Game developer: Eric Barone, Sickhead Games
Monthly search volume: 1,140,000
4 Overwatch
Ranking in fourth spot, Overwatch has 1.3 million average monthly searches.
The game's characters include two homosexual couples: Tracer and Emily, and Soldier:76 and Vincent, both of which were confirmed as LGBTQ+ couples by the game's lead writer, Michael Chu.
Game developer: Blizzard Entertainment, Iron Galaxy
Monthly search volume: 1,300,000
3 Apex Legends
Apex Legends has claimed third spot. It's a battle royale-hero shooting game, which was first launched in 2019.
Its characters include six confirmed LGBTQ+ characters: Makoa Gibraltar, whose profile mentions a boyfriend, Bloodhound, who was confirmed non-binary by Respawn's Community Manager Jay Frechette, Loba and Valkyrie, confirmed bisexual and lesbian by senior writer Tom Castillo on Twitter, and Fuse and Seer, both pansexual, confirmed by lead Writer at Respawn Entertainment Amanda Doiron.
Game developer: Respawn Entertainment, Panic Button Games
Monthly search volume: 1,740,000
2 Cyberpunk 2077
Second on the list is Cyberpunk 2077, a 2020 first-person action role-playing game with 2.13 million average monthly searches.
The game has multiple LGBTQ+ characters, including V (the character through which the player experiences the game). This character is fully customisable, meaning players can choose to make them gender neutral or transgender.
Other LGBTQ+ characters in the game are Claire Russell, a trans woman, Judy Alvarez, a lesbian woman, Meredith Stout and Kerry Eurodyne, both bisexual. The sexuality of these characters was confirmed by the game creators on Twitter, in 2020.
Game developer: CD PROJEKT RED
Monthly search volume: 2,130,000
1 Assassin's Creed Valhalla
And at the top of the list is Assassin's Creed Valhalla - the world's most-searched game featuring at least one LGBTQ+ character.
In the 2020 instalment of the Assassin's Creed game series, the player can choose whether Eivor – the main character – is male or female, and can choose for the character to be in same-sex relationships.
This is the first time that an Assassin's Creed instalment has included any such diversity, representing a landmark moment for the immensely popular franchise.