The 99.93% mobile gaming gender pay gap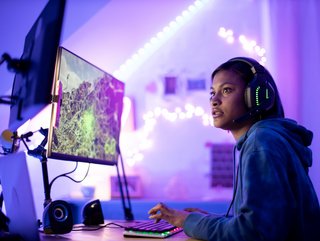 A new report has revealed the staggering extent of the gender pay gap in the Esports industry, with an average annual wage difference of 99.3%
The Esports gaming industry is booming, yet gaming is predominantly seen as a male sport, as fewer female gamers are represented to the same level in rank and earnings.
There are over 3 billion active online gamers across the world, with some competing in global tournaments to win grand prizes as high as US$40 million dollars.
In fact, 147 gamers have become millionaires through winning Esports tournaments – unsurprisingly, all 147 players are male.
Which countries have the greatest gender pay gaps?
To discover more about the disproportionate gender pay gap in Esports, BesteOnlineCasinos compared the total earnings of both male and female gamers across the globe.
Globally, Finland saw the greatest gender pay gap, with female gamers earning 7 cents to every $100 earnt by their male counterparts. This 99.93% difference means women take home US$332 compared to a man's US$459,925.
Peruvian female gamers are not far behind, earning 99.62% less than male gamers. This translates to women receiving US$0.38 to every male Peruvian gamer US$100, or, women earning an annual average of $312 compared to male gamers $81,767.
In Malaysia, female games experience their largest gender pay gap in Esports, but still earn two times more than women in Finland. Malaysian female gamers earn an average annual salary of US$965, whereas men earn US$242,565, on average.
How are industry giants helping to close the gender gap?
Xbox, ESPORTSU, and Paidia Gaming have partnered to advance gender equality, diversity, and inclusion in gaming by hosting three gaming events designed to showcase women gamers.
Three gaming events are being planned to spotlight collegiate women gamers, concluding at the Collegiate Esports Commissioner's Cup (CECC) Texas in May. The activations will showcase women competing on a national level and includes two content series.
Jim Connelly, Chief Revenue Officer for CSMG/ESPORTSU, says: "We are thrilled to partner with Xbox and Paidia on this important and ground-breaking new initiative.
"Together, we will continue to push the boundaries to open doors and make the Esports gaming space more inclusive, by shining the spotlight on the incredible talents and skills of women gamers."