The sunset of 3G marks the dawn of a new age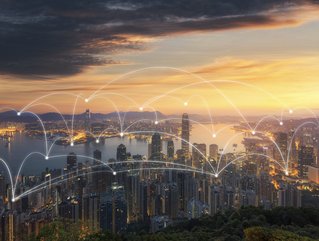 Networks in the city
With the shutdown of 2G & 3G well-underway in the west, Mobile Magazine looks to the future at how other global powers will meet goals in the next decade
Operators across the globe have either already shut down 3G services or are planning to do so in the near future – a process that has been dubbed 'sunsetting'. As a rule, 3G services are being retired sooner than 2G, which will remain available in many countries – especially in Europe – for some time yet.
2G remains the go-to option for supporting most IoT applications but, eventually, next-gen IoT products will use 4G, 5G and the latest Low Power Wide Area Network (LPWAN) technologies to ensure they remain connected throughout their lifecycle. As for 3G, its days are well and truly numbered. For many years, 3G was a mainstay because of its voice capabilities, a feature 4G struggled with early on. But with 4G now able to handle the majority of voice traffic, 3G has been rendered redundant.
The shutdown has been a long time coming. For some time now, several new technologies co-existed with legacy tech until becoming too problematic for carriers to manage and manufacturers to support. And so, according to the Global Mobile Suppliers Association, by October 2022, 51 operators had completed the 2G/3G switch-off, 97 were planning to do so and 8 were in the progress of doing so. A full list of who is turning off what, and when, is available here.
Following some analysis, it seems the view that individual operators in specific countries have of the switch-off are shaped by the unique circumstances in that country.

A phased approach
In the UK, for example, Vodafone is taking a phased approach to retiring its 3G network. It is beginning the switch off in the south-west city of Plymouth, with Basingstoke in the south-east next in line.
Vodafone UK Chief Network Officer Andrea Donà says: "We will progress with the switch-off across the UK this year. The other operators will have their own 3G network switch-off plant."
He then goes on to say that Vodafone UK needs to repurpose the 3G spectrum for 4G and 5G technology "so that we can deliver more efficient and effective service to our customer".
"In 2016, 30% of 3G data traffic was carried, but now it's less than 4%. For most customers, there will be no difference whatsoever. They will be able to continue making and receiving calls and sending text messages on their 2G, 4G and 5G networks."
Still in the UK, a Virgin Media O2 spokesperson said that it was supporting the British Government's plans to switch off 2G and 3G networks by 2033: "We'll work closely with industry partners to develop our approach and will provide further details on our plans in due course."
EE, meanwhile, will phase out 3G services throughout this year, with the network then closing in early 2024. Its 2G services will be switched off later in the decade. Greg McCall, Chief Networks Officer at BT Group – parent company of EE – adds: "This is an exciting opportunity to benefit from all modern mobile networks have to offer: faster mobile internet speeds, improved call reliability, enhanced security, and greater energy-efficiency. In some cases, customers could also save money on their phone bill by upgrading.
"Both our 2G and 4G networks already cover more than 99% of the UK population, with our 4G or 5G networks giving customers access to a better, more reliable signal. That is why, for the overwhelming majority of customers, this isn't the loss of a network but an upgrade to a better one.
"3G networks are less sustainable for the planet due to the amount of energy they use, with 3G accounting for up to 35% of the total power used in our mobile network despite its falling usage. Switching it off will save the equivalent of the energy needed to fully charge 4bn smartphones. In a time when we are all using resources with care, this means we can reuse the 3G spectrum to run mobile networks more than ten times more efficiently on 4G.
"Every technological step change requires a responsible and considered approach to ensure all customers, especially vulnerable ones, understand what is happening, when, and why, as well as have dedicated support available to them to make the transition."

Faster, more eco-friendly networks
In the US, the situation is far more advanced, with all major 3G networks having shut down in 2022.
According to Verizon's Global Network & Technology Corporate Communications Officer, Karen Schulz, the company has been actively decommissioning its 3G CDMA network since 2016, shutting down its 3G network on December 31, 2022 – although Schulz says the company had originally announced it would shut down the network in 2019.
"We extended our shut-off date to the end of 2022 to care for our customers and make every effort to minimise disruption to their service as they moved to newer, more advanced technologies," Schulz explains. "That outreach included proactively communicating through billing messages, digital and traditional outreach and even sending some customers updated devices proactively. Our teams remain available to assist any customer needing support."
US businesses with multinational operations are likely to run into a spread of different sunsetting timelines, specifically in neighbouring Canada, which is one of the US' top trading partners. Canada's 3G networks are not due to be shut down until the end of 2025 – an important factor, given that the North American Free Trade Act (NAFTA) has incentivised US businesses to move assembly and manufacturing operations north of the border in recent years.
In the absence of a single uniform wireless network technology globally, it is likely that US companies looking to develop new products will find costs higher because they need to support all new and legacy wireless solutions.
In Europe, meanwhile, around 19 operators are planning to switch off their 3G network by 2025, with eight operators planning to switch off 2G networks in the same timeframe. June 2021 saw two German operators – Germany Vodafone and Deutsche Telekoms – shutdown their 3G networks, while O2 Telefónica did so in December 2021.
o2 Telefónica now uses the freed-up frequencies once used for 3G for the faster and more efficient 4G standard. This provides its customers with a more powerful network for digital applications, including social media, music and video streaming.
An O2 Telefónica spokesperson said: "The 2G network will remain in place as the basic network for mobile telephony and SMS. Mobile data usage runs on the faster 4G and 5G mobile standards in the O2 network. In addition, by converting 3G technology to 4G or 5G, we are able to reduce power consumption by up to 90% per transmitted byte."
O2 Telefónica currently covers almost the total population of Germany with 4G/LTE and 2G/GSM, as well as more than 82% with 5G. With more than 44 million mobile connections, it connects most people in Germany with mobile communications.