Top 10 forecasts for mobile apps in 2023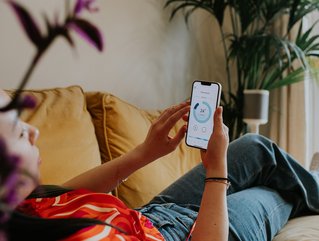 In-app spending is continuing to decline. However, mobile users remain committed to their apps. So, what does the industry predict will change in 2023?
data.ai - the first unified data AI company - has published its latest industry report. It contains extensive data-driven insights into how consumers are currently using their mobile apps, and how this is set to change over the next year.
Below, we have outlined the report's top 10 predictions about the future of customers' mobile app usage.
10. Mobile app usage is set to reach 6 trillion hours a year, by 2028
By 2028, it is predicted that mobile users will spend 6 trillion hours in mobile apps every single year.
This phenomenal growth presents a huge opportunity for both app developers and marketers alike.
9. Ad spend is on the decline
It is predicted that mobile ad spend will reach $362bn in 2023.
Although this represents a $26bn increase from 2022 it is still a marked drop in year on year growth, of 7.5%.
8. Mobile ad spend reaches $362bn
According to the report, this figure is largely being fuelled by major global events, such as The World Cup and The Winter Olympics.
7. $2bn app club to gain 14 new members
In 2023, it is estimated that 14 apps will pass the $2bn app store customer spend mark.
And, of these 14 titles, 11 will be games.
6. $3bn app club to gain 7 new members
Alongside this, 7 apps and games are set to join the $3 billion app club.
Fuelled by the rapid rise in mobile streaming of video content, HBO Max and iQIYI are predicted to join Disney+, Netflix, YouTube and TikTok in the $3 billion consumer spend club next year.
5. New record set for $2bn mark
The mobile game Uma Musume Pretty Derby is predicted to be one of the fastest mobile games to ever achieve the $2 billion threshold.
The game is set to reach this landmark value just 2 years after its initial launch.
As of November 2022, the title is only available in 5 markets: Japan, South Korea, Taiwan, Hong Kong market and Macau.
4. Mobile apps remain critical for retailers
Mobile shopping hit an all-time high on Black Friday 2022 - accounting for nearly 50% of all sales among America's top 100 internet retailers.
Alongside this, Shopify reported that mobile sales accounted for 73% of global sales for smaller merchants and DTC brands.
3. Experiential sectors set to grow
2022 saw downloads of attraction or tour booking apps grow by a huge 180% year on year. What's more, ticket service apps saw a +297% rise in hours spent.
This trend is set to continue into 2023, as customers seek to spend money on experiences.
2. Gaming consumer spend drops
Gaming consumer spend is predicted to drop in 2023, down to $107bn. This represents a 5% drop compared to the figures of 2023.
The report states that this trend is largely driven by a combination of the current economic
Downturn, and Google's upcoming privacy changes.
1. The main factors fuelling the market in 2023
According to the report, the main factors that will fuel mobile apps in the next year include advances in connected technology, 5G, the increasing personalisation of apps and user-generated content.
It is predicted that Third-Party Android Stores China will remain the largest mobile market for time spent.
"We are starting to see a levelling off in mobile spend following the surge seen during the pandemic, although still significantly higher than where we started off in 2019," commented Lexi Sydow, Head of Insights at data.ai.
"Mobile will remain at the heart of consumers' lives as demand for digital connection, self-expression, and deepening personalisation of apps will fuel sustained growth in time spent."