OPPO A98 5G: a superior camera and fast charging technology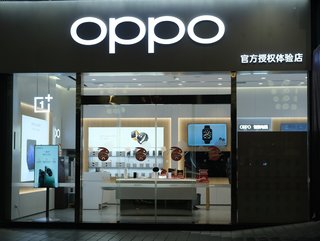 OPPO consistently pursues the creation of the best technology products and technological artistry for global users.
OPPO A98 5G showcases its excellent camera, fast charging, and 5G capabilities, remaining at the forefront of customer inspiration
OPPO, one of the leading global smart device brands, has recently released some more information on its new OPPO A98 that was made available for purchase in May 2023. It advertises itself as having fantastic camera capabilities and fast charging technology, along with advanced 5G, making it perfect for reaping the benefits of the warmer weather.
The company consistently pursues the creation of the best technology products and technological artistry for global users. With this in mind, Mobile Magazine explores some of its capabilities, as well as the benefits experienced by the fast 5G, camera and charging technology.
AI camera: users can innovate and unleash creativity
OPPO describes its latest smartphone as the "ideal travel companion" for capturing summer memories, mostly in part due to its outstanding camera system and the innovative features that come with it.
The company has always boasted impressive camera function and this one is no exception. Its advanced device camera setup has a 64MP AI camera and 32MP Selfie camera, which allows users to capture a range of high-quality images. This includes portrait mode, AI portrait retouching and AI colour portrait features, which work to enhance the photography.
Specifically designed to be the "ultimate travel companion," as reported by PN Newswire, the OPPO A98 5G offers a variety of features designed to better the user experience. In addition to the camera capabilities, the smartphone also has a Microlens which allows the user to explore microscopic details, by way of taking a picture, that would otherwise be unnoticed.
The company also showcases the importance of the phone's large 5,000 mAh battery, as it has an upgraded 67W SUPER VOOC fast charging feature. Use cases such as long drives and road trips have been suggested as ideal for this feature, as the battery can be charged to 100% in 44 minutes.
According to OPPO, five minutes of charging time is enough to enjoy six hours of phone calls, or 2.5 hours of watching YouTube videos, for example.
A company at the forefront of smart technology
Key facts
60+ countries and regions, since OPPO was first established in 2004

40,000+ employees

500mn users worldwide enjoy a free and frictionless user experience with ColorOS, which includes a full spectrum of system applications
Since being founded in 2004, OPPO has shifted its focus to manufacturing smartphones that pride themselves on having very impressive camera capabilities. It continues to expand and explore phone technology, having invented the world's first rotating camera smartphone in 2013 and launching the world's then thinnest smartphone in 2014.
The company was also the first to introduce 5X Zoom 'Periscope' camera technology and developed the first 5G commercial smartphone in Europe.
"Inspiration Ahead" is OPPO's attitude towards the current state of the world, and is also shared by the group of people that OPPO wants to empower. This latest smartphone aims to empower society with the latest innovation and technology, helping users to find inspiration via the mobile devices that they use.