Top 10 smartphone cameras of 2023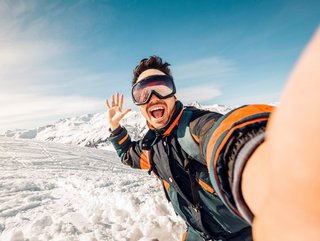 Credit: Getty Images
Having a good camera can help you improve your overall smartphone experience – here's the best the market has to offer in 2023
In today's world, having a good smartphone camera is becoming increasingly important. With the rise of social media, we are sharing more photos and videos than ever before, and having a quality camera on your phone can make all the difference in capturing those special moments.
But with so many different technologies to choose from, it can be challenging to know which one is right for you. That's why we've rounded up the top 10 smartphone cameras of 2023.
The Samsung Galaxy S23 Ultra is an impressive device that boasts a Pro-grade Camera with a range of advanced features. With its biggest sensor, light-absorbing pixels, and video stabilisation technology, users can capture stunning photos and videos, even in low light conditions. The camera lens is specifically designed to reduce flare and add depth and dimension to the images, allowing for DSLR-level details to shine through. With the added ability to blur the background, the camera keeps the subject in focus while creating a professional-quality bokeh effect.
When it comes to video recording, the Samsung Galaxy S23 Ultra is ahead of the rest. Its superior OIS and noise-reducing technology ensure that even in low-light conditions, the footage remains stable and cinematic. From dawn until dusk, the Samsung Galaxy S23 Ultra delivers crisp, clear, and vibrant imagery that is sure to impress.
With its advanced camera technology and fast processor, users can expect nothing but the best from this top-of-the-line smartphone.
The Google Pixel 7 Pro is a remarkable smartphone that offers a pro-level triple rear camera system, IP68 water resistance, and Corning Gorilla Glass Victus front and back. This device is a game-changer when it comes to capturing stunning photos with ease, day or night. But, what sets the Google Pixel 7 Pro apart from its competitors is its ability to enhance older photos, making them look better than ever before. This feature is made possible by the Tensor G2-enabled phone, which the Pixel 7 Pro is proud to offer.
Overall, the Google Pixel 7 Pro is an impressive device that delivers on every level. From its powerful camera system to its intuitive interface, this smartphone is perfect for anyone who loves to capture life's moments in stunning detail. With its exceptional features and capabilities, the Google Pixel 7 Pro is sure to leave a lasting impression on anyone who uses it.
The iPhone 14 Pro/Max is an impressive device that comes equipped with an advanced quad-pixel sensor on the main camera, capable of adapting to what you're shooting. With the option to shoot in ProRAW at 48MP, you can expect exceptional cropping abilities and four times the resolution, allowing for stunningly detailed and crisp images.
What's more, the Pro camera system has been upgraded to include a 2x Telephoto with optical-quality zoom, giving you more framing flexibility than ever before. Whether you're capturing landscapes, portraits, or up-close shots, the iPhone 14 Pro/Max ensures that you're always able to get the perfect picture.
This smartphone's impressive camera boasts a variety of features to make photos stand out from the crowd. For example, the Face Unblur can make out-of-focus faces look sharper, so users can relive every moment in perfect detail and the Magic Eraser tool allows users to remove any unwanted objects from photos effortlessly.
In addition, the camera's Real Tone technology ensures that your photos come out beautifully accurate, while its ability to capture the authenticity of all skin tones makes it a standout choice for portrait photography.
The massive pixel sensors and shape-shifting pixels on the Samsung Galaxy S22 Ultra make for an incredible camera experience, especially in low-lighting situations. With the ability to meld megapixels together to create blocks of nine pixels, the resulting 2.4μm pixels pull in a lot of light, providing clear, detailed shots even in the dark. This is all thanks to the 108MP high-resolution camera and the low noise processing, which helps get rid of the grain for an even clearer shot.
Not only does the Galaxy S22 Ultra have an impressive rear camera system, but it also boasts a 40MP selfie camera, allowing you to capture your best self with stunning clarity.
Designed to revolutionise photography and videography, Samsung Galaxy S21 Ultra 5G allows users to capture cinematic 8K video and snap epic stills all in one go. And with Galaxy's fastest chipset, strongest glass, 5G connectivity, and an all-day battery, this phone truly lives up to its name. What's more, with Super Steady, the Galaxy S21 Ultra 5G shoots like an action cam, delivering gimbal-smooth video even when you're on the move.
Although the iPhone 13 Pro/Max is a slightly older iPhone, the camera still performs to an incredible standard. These stunning camera phones come with a 12MP f/1.5 main sensor, a 12MP f/1.8 ultra-wide, and a 12MP f/2.8 telephoto with 3x optical zoom. While other phones may boast more lenses and longer zoom lengths, the iPhone 13 Pro and Pro Max still deliver sublime performance.
If you're looking for an impressive camera phone at an affordable price, give the OnePlus 11 Pro 5G a try. Not only does it have excellent photo processing, the latest Qualcomm power and brilliant screen quality, but it's also fast-charging with great battery life, meaning it's always readily available. Yet even though it's on the cheaper end of smartphones, it doesn't sacrifice any crucial features, and it manages to strike a balance between price and performance.
The Oppo Find X5 Pro boasts exceptional camera capabilities with its impressive 50MP f/1.7 primary sensor and 50MP f/2.2 ultra-wide sensor that produce bright, colourful and detailed images. However, the 13MP f/2.4 telephoto camera disappoints with its limited 2x optical zoom compared to other phones in its class. The plastic lenses have been upgraded to ultra-transparent glass to enhance colour authenticity and bring memories to life.
The Sony Xperia 1 III should be the top choice for video and cinema buffs, allowing the user to capture stunning photos and videos like a pro with the Xperia 1 III's ZEISS® quality lenses, calibrated specifically for the device. The phone also boasts a remarkable 21:9, 4K HDR screen and a sleek user interface, complemented by a fast chipset that delivers ample power. In addition, the phone excels in almost every other aspect as well.