Multibillion-dollar Rogers-Shaw deal has been approved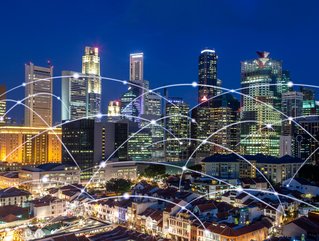 Credit: Getty Images
Canada has granted final approval of the multibillion-dollar telecom deal between Shaw Communications Inc by Rogers Communications Inc
The acquisition of Shaw Communications Inc by Rogers Communications Inc worth US$15 billion (CAD$20bn) has been granted final approval by Canada, paving the way for the formation of the second-largest telecommunications company in the country.
Francois-Philippe Champagne, the Minister of Innovation, Science and Industry, approved the transfer of wireless licences held by Shaw's Freedom Mobile unit to Quebecor Inc with certain conditions.
The sale of Freedom Mobile to Quebecor-owned Videotron for US$2.1 billion (CAD$2.85bn ) was instrumental in resolving the antitrust issues associated with the Rogers and Shaw deal, due to the significant overlap in their wireless divisions.
In addition, 21 conditions were outlined by Champagne, including the requirement for Videotron to offer plans that are at least 20% cheaper than its competitors and to invest
US$111 million (CAD$150mn) in upgrading Freedom Mobile's network over the next two years.
The transfer of Freedom Mobile's licences will be restricted for a period of 10 years.
What will the deal entail?
Rogers was asked by the Canadian government to open a headquarters in Calgary – on the West side of Canada – to create 3,000 new jobs. These must be maintained for a minimum of 10 years while investing US$4bn (CAD$5.5bn) to improve network services.
While announcing a freeze on all major licence transfers in the telecom sector, Champagne shares that if the commitment is breached, Videotron will receive a fine of up to US$148mn (CAD$200m), and Rodgers US$739mn (CAD$1bn) for Rogers.
In March 2021, the Rogers-Shaw deal agreed to a deal that will enable Rogers – which primarily operates in Ontario – to benefit from Shaw's substantial foothold in the sparsely populated areas of Western Canada, while also allowing it to increase its focus on deploying 5G technology across the nation.