Here are the 5G rollout leaders - but who is falling behind?
5G
Since the launch of the first 5G network in 2019, the technology's adoption has rapidly spread - but some countries seem to be falling behind the rollout…
The first instalment of the 5G rollout back in 2019 marked a pivotal advancement in telecommunication technology, providing never-see-before access to unprecedented speed, capacity, and connectivity. Operating on higher frequencies with reduced latency than its predecessors, the launch marked a new age of seamless data transfer.
And although a lot of the focus of 5G is about staying connected - and more reliably than ever - the advancement also enabled other industries to come on leaps and bounds, including autonomous vehicles and remote surgeries.
Some forecast that by the end of 2023, 1.9 billion 5G connections will be reached worldwide, which is expected to boom to nearly 6bn in 2027.
But there are some elements holding the splendour of 5G back, with equitable access being a persistent challenge.
For example, last year, countries like China, South Korea, the US and Spain saw some of the fastest bandwidth expansion and implementation. nPerf's live map of 5G coverage globally shows high concentrations of coverage in the US, Western Europe, parts of Saudi Arabia, India, East Asia and the east coast of Australia into New Zealand.
Despite this, some countries have more access than others, with some so-called leaders appearing to be falling behind.
A brief history of the worldwide 5G rollout
T-Mobile US was the first company in the world to launch a commercially available 5G NR Standalone network on 2 December 2019. On its launch, it initially covered more than 200 million people and over 5,000 cities or towns.

And since then, rollout worldwide has grown exponentially, with Ookla's 5G map - which tracks 5G rollouts and speeds in cities across the globe via verified public sources and Ookla data - cites 114,931 5G deployments worldwide across 225 operators.
A report by Swedish telecoms company Ericsson in 2021 surveyed early adopters of 5G by conducting more than 30,000 online interviews with smartphone users across 26 5G commercial and non-commercial markets in what at the time was claimed to be the largest 5G consumer study. The purpose was to gauge what they thought of the network, including the opinions of 1.3bn consumers and 220m 5G users to discover the key trends influencing the adoption, usage, and perception of users towards 5G.
Bringing 5G into 2023, figures from GSMA Intelligence show 5G connections are expected to double over the next two years, with 15 of the new networks expected to be deployed in 2023 expected to be 5G Standalone networks.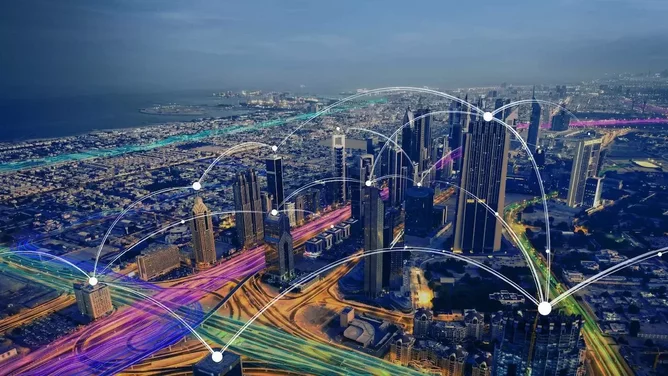 Ookla says there are 114,931 5G deployments worldwide. Credit: Supplied
This follows consumer connections surpassing one billion at the end of 2022 and will increase to around 1.5 billion in 2023 – and expected to reach two billion by the end 2025, confirming 5G as the fastest generational roll-out compared to 3G and 4G.
As of January 2023, there were 229 commercial 5G networks globally and over 700 5G smartphone models available to users.
Who is at the forefront of the 5G rollout in 2023?
Earlier this year, leading US networking technology provider Cisco forecasted that Asia - particularly India, the Philippines and Japan - will be at the forefront of 5G network rollouts in 2023.
"If you look at India today, they're just at the beginning of their 5G rollout and they're going to move very rapidly," Dave West, Cisco SVP and President of APAC, Japan, and greater China, told financial newspaper Nikkei Asia in an interview.
"But we are seeing India ramping up and some Southeast Asian countries too, while Japan, and South Korea are launching their second wave of installation," Stéphane Téral, Chief Analyst with LightCounting added. "Asia is going to lead the 5G rollout this year."
What's holding back the UK 5G rollout back?
Joe Baguley, Vice President and Chief Technology Officer for EMEA at VMware said of indications that the UK, widely perceived as a leading force when it comes to the 5G rollout, is falling behind other nations: "In a world where there are more than 23 billion connected devices, there's never been a greater human dependence on mobile connection. Yet, in some parts of the country, 5G is still just a buzzword.
"Despite being an early adopter of the technology, the nation is failing to lay the proper foundations for communication service providers to deliver. For more responsive applications, and a superior user experience, these providers need to vastly improve the performance and operational efficiencies of their mobile networks. Currently, with demand in overload and investment in scarcity, this is simply not happening, at the cost of faster, more reliable, and more secure connectivity for citizens and businesses nationwide.
"To avoid coming last in the global 5G race, the UK needs to bring the role of network operations back into focus, specifically how it delivers the technology infrastructure to support the network for the next ten years."
He added that the foundations in which it is built upon need to be fit for purpose and mirror the requirements of 5G.
"New technologies, such as software-defined networking, which deliver the sort of agility and flexibility 5G networks need, must be embedded into existing architecture, and not treated as an add-on," he said. "Combined with this software-defined infrastructure, more in tune with its specifications and aspirations, 5G connectivity can allow organisations to take advantage of the game changing technologies such as AI and edge computing, which are shaping the next stage of the digital revolution. Multi-access Edge Computing is also being considered by service providers wanting to improve their ability to bring new services to market, and it's not hard to see why.
"Fortunately, other technologies, like OpenRAN and network slicing, mean that new entrants can come to market with the potential for public bodies or other organisations to install mobile network infrastructure. They can then monetise it by selling it in real-time to mobile operators in areas they are not willing to invest in, whilst providing new opportunities for innovation."
******
For more insights into the world of Mobile - check out the latest edition of Mobile Magazine and be sure to follow us on LinkedIn & Twitter.
Other magazines that may be of interest - Data Centre Magazine.
Please also check out our upcoming event - Cloud and 5G LIVE on October 11 and 12 2023.
******
BizClik is a global provider of B2B digital media platforms that cover Executive Communities for CEOs, CFOs, CMOs, Sustainability leaders, Procurement & Supply Chain leaders, Technology & AI leaders, Cyber leaders, FinTech & InsurTech leaders as well as covering industries such as Manufacturing, Mining, Energy, EV, Construction, Healthcare and Food.
BizClik – based in London, Dubai, and New York – offers services such as content creation, advertising & sponsorship solutions, webinars & events.