Top 10 Leading Global Telecommunication Operators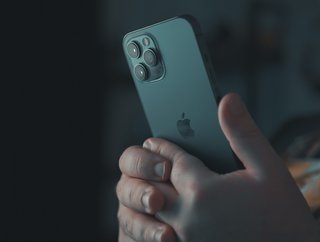 Mobile Magazine highlights 10 leading telecommunication operators worldwide, with companies such as O2, Vodafone, and BT Group making the list
Mobile magazine considers some of the largest and leading global telecommunication operators that have extensive worldwide influence
At Mobile Magazine, we pride ourselves on showcasing the latest tools and technologies for humanity to connect with each other. There are plenty of qualities that make a good telecommunications company, but it is important to ensure that its services are equally accessible, reliable and flexible to compete in an increasing and ever-changing technical world.
Here are some of the leading telecommunication operators in the world today, with their exciting and cutting-edge developments ensuring a world that is better connected than ever before. These companies are continually seeking to improve their services and global impact, as well as creating the best possible services for their customers.
Key facts
CEO: Patricia Cobian

Revenue: £10.4bn (2022)

Headquarters: United Kingdom
O2 is a leading telecommunications company and the largest mobile network operator based in the UK. They have won a string of awards, most notably in 2023 the award for the most popular mobile network.
The company has a large UK presence and has consistently been ranked among the top mobile network operators in terms of customer satisfaction. It has also expanded its services internationally, including Ireland, Germany, and Spain. In 2021, it was merged with Virgin Media to create Virgin Media O2.
Key facts
CEO: Margherita della Valle

Revenue: €45.58bn (2022)

Headquarters: United Kingdom
Vodafone is the largest mobile and fixed network operator in Europe, as well as a leading provider in Africa, with a very fast-growing 5G network. Based in Berkshire in England, but holding extensive influence worldwide, the company is consistently working on digital technology management and telecom services.
Currently, Vodafone is updating their global operating model, by using new technologies to operate a digital 'first' ideology. In particular, it has implemented use of an AI chatbot, TOBi, to field thousands of customer queries and ease the pressure on their human workforce.
Key facts
CEO: Philip Jansen

Revenue: £20.85bn (2022)

Headquarters: United Kingdom
With approximately 100,000 employees, BT is one of the largest telecommunications companies in the world and has a significant UK presence in particular. It provides services both in the UK and worldwide, with operations ongoing in around 180 countries to provide mobile services and broadband, as well as subscription services.
The company's origins can be dated back as far as 1846 and it currently holds approximately 18 million customers in the UK alone. They also work on a number of initiatives, including a partnership with AbilityNet to help improve digital skills among older people.
Key facts
CEO: Mike Sievert

Revenue: US$79.571bn (2022)

Headquarters: United States
A subsidiary of Deutsche Telekom AG, T-Mobile offers wireless telecommunications services and other services including voice, text messaging, video calling and data communications to customers. The service is known for being consistently ranked first for customer care among mobile network operators.
In addition, the company with Prisms of Reality is enabling new education opportunities in schools by using 5G and virtual reality (VR). This works by empowering millions of students via a new VR learning platform where students can experience real-life stories to improve their mathematics. T-Mobile's aim is to ultimately close the opportunity gap in STEM learning worldwide.
Key facts
CEO: Christopher L. Winfrey

Revenue: US$54.02bn (2022)

Headquarters: United States
Charter Communications is a broadband connectivity company and operator serving more than 32 million customers across the United States in 41 states through its Spectrum brand. Spectrum is a set of advanced services offered by Charter Communications and provides Spectrum TV, Spectrum Internet, Spectrum Voice and Spectrum Mobile.
Spectrum Mobile was introduced in 2018 and advertised itself as a smarter network that is built for the way that mobile devices are used, as well as with future use in mind.
Key facts
CEO: Dong Xin

Revenue: CNY937.3bn (2022)

Headquarters: China
With over 950 million subscribers, China Mobile currently has the highest number of mobile subscribers in China (as reported in December 2022). The company is also the largest wireless carrier in China, providing mobile voice and multimedia services through its mobile telecommunications network across China and Hong Kong.
In 2022, as reported by RCR Wireless News, China Mobile stated it ended 2022 with 614 million 5G subscribers. As one of the largest telecommunications companies, it commands roughly 60% of the domestic mobile phone market.
Key facts
CEO: Timotheus Höttges

Revenue: €114.4 bn (2022)

Headquarters: Germany
Deutsche Telekom is the largest telecommunications company in Europe by revenue, but they hold extensive influence across global mobile markets. The company provides mobile communications and services for its customers, as well as network and internet for businesses. It also specialises in the development and support of products and services for telecommunications operators.
According to Deutsche Telekom themselves, they have 245 million mobile customers, 25 million fixed-network lines, and 21 million broadband lines. As reported by Reuters, the company now holds a majority stake and is the largest shareholder in T-Mobile US.
Key facts
CEO: Ren Zhengfei

Revenue: CNY642.3bn (2022)

Headquarters: China
Huawei is a global telecom leader that sells products and services including mobile phones, tablets, wearables and broadband devices. Having been founded in 1987, the company is a leading provider of information and communications technology (ICT), as well as infrastructure and smart devices.
Huawei operates in more than 170 countries and serves more than 3 billion people worldwide. It also entered 20,000 use cases of 5G applications, further contributing to global innovation. The company prides itself on digital expansion and ensuring that their customers are better connected worldwide.
Key facts
CEO: John T. Stankey

Revenue: US$120.741bn (2022)

Headquarters: United States
One of the leading telecommunications companies in the United States, and the third largest in the world, AT&T has been in operation since 1875. Being a very well-established network, their development AT&T Fiber in particular provides equally fast and reliable connection and internet.
On the company's own website, it states that by 2025, "we estimate that users will consume at least 5 times more data than they did in 2021." It is clear that AT&T prides itself on 'leading the charge' with 5G developments, particularly with its own 5G network that reaches 290 million people across the United States.
1: Verizon
Key facts
CEO: Hans Vestberg

Revenue: US$136.8bn

Headquarters: United States
Verizon is one of the world's leading providers of technology, communications and entertainment and has been operating since 2000. Headquartered in New York City, the company holds worldwide influence over customers and businesses alike, as it offers voice, data and video services.
Striving to stay ahead in development, the company strives for future innovation, in particular working with the nonprofit Carbon Trust and have ensured that 8.8 million metric tonnes of CO2 have been eliminated. The company prides itself on delivering on customer demand for mobility, as well as a reliable network connection and security. As of 2023, Verizon's fortune rank is 23.