Just 6% of global video games feature a female protagonist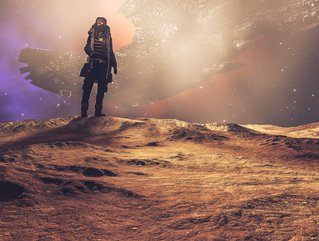 A new study has revealed that, while 69.3% of video games feature a standalone male protagonist, only 6% feature a female character in the lead role
A new study, conducted by the online gaming site Solitaired, found that female characters are highly underrepresented in mobile games, with just 6% of video games featuring a single female character as the lead protagonist.
The study analysed 150 of the most popular video games released between 1985 and 2022 (choosing games that are available across a variety of different gaming platforms).
The state of DE&I representation in the world's most popular video games
According to the study, just nine of the 150 leading games that it included featured a leading standalone female character.
What's more, of these nine games, two of the titles were sequels in the Portal and Tomb Raider franchises.
The games featuring a single female protagonist were; Portal (2007), Portal 2 (2011), Beyond Two Souls (2013), Tomb Raider (2013), Life Is Strange (2015), Rise of the Tomb Raider (2015), The Walking Dead: Season Two (2013), Horizon Zero Dawn (2017) and Star Wars Battlefront II (2017).
To put this figure into perspective, a staggering 69.3% of titles (104 out of 150) featured a lone male protagonist in the game's campaign. Many titles - the majority of which were action and war-based games - even included multiple male, but no female, protagonists.
For example, Grand Theft Auto V features three male protagonists, but has no option for a female lead in the story mode of the game. But, in response to widespread criticism about its poor gender representation, Rockstar recently announced that Grand Theft Auto VI will change tact, by featuring a female protagonist for the first time ever.
13.3% of titles (20 out of 150) featured at least one male and one female protagonist. However, games with multiple protagonists were still typically weighted towards a higher number of male lead characters.
For example, Left 4 Dead (2008) and Borderlands 2 (2012) opted for a 3:1 ratio of male to female characters, featuring four main protagonists, with just one being female.
8.7% of the titles (13 out of 150) did not assign a sex to the protagonist, instead allowing the player to select this at the start of the game. These titles include The Mass Effect series, The Elder Scrolls, Cyberpunk 2077 and Far Cry 5.