Google Workspace collaborates with Okta & VMware on security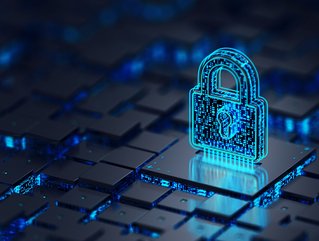 Credit: Getty Images
Google Workspace supports secure, hybrid work using Okta and VMware identity and device management solutions
Google Cloud has recently announced new security partnerships to enhance the options, effectiveness and ease of managing hybrid work for enterprise and public sector IT teams on a large scale.
Google Workspace offers unparalleled security features integrated within its cloud-native, zero-trust infrastructure. These features incorporate Google AI-powered threat defence, client-side encryption, data privacy controls and straightforward access to Google Cloud cybersecurity products such as BeyondCorp Enterprise and Chronicle Security Operations.
The comprehensive security suite automatically identifies and neutralises the majority of online threats, while also addressing customers' regulatory and sovereignty requirements. Furthermore, through Google Workspace's network of cybersecurity allies, customers can augment these capabilities with tools from leading security companies, creating a comprehensive, secure collaboration solution tailored to their specific security needs, all within the Google Workspace platform.
"Global enterprises want to provide their workforces with more effective and secure ways of collaborating, with tools that increase productivity and avoid the vulnerabilities of legacy productivity solutions," said Sunil Potti, VP and GM of cloud security, Google Cloud. "Through its growing ecosystem of security partners, Google Workspace offers the most enterprise-ready platform for hybrid work, providing organisations with confidence and flexibility to work securely."
The partnership between Google Cloud, Okta and VMware aims to provide large-scale businesses and public sector organisations with a secure and flexible way to manage identity, device, and access management for their workforce.
Okta Workforce Identity Cloud and VMware Workspace ONE extend the built-in identity, device and access management capabilities of Google Workspace, providing organisations with more choice and flexibility in how they enable safer collaboration for their workforce.
With Okta Workforce Identity Cloud, organisations can securely connect employees, contractors and business partners from any device and any location, ensuring employees have the right level of access needed to get their work done. Okta Integration Network provides employees with access to more than 7,000 pre-built apps, reducing password sprawl for increased security.
VMware Workspace ONE extends the industry-leading unified endpoint management and zero-trust access capabilities of VMware to Google Workspace, enabling IT teams to manage all Google Workspace apps through a comprehensive platform. This platform provides users with quick and easy access to business applications. It makes it simple for administrators to onboard devices, change configurations, push automated OS updates and more, without requiring a combination of disjointed third-party solutions.
"The rapid shift to hybrid work has highlighted the need for IT teams to do more with less, while simultaneously balancing the increasing demands of security and productivity," said Renu Upadhyay, VP of product marketing, End-User Computing, VMware. "This VMware and Google Cloud partnership unlocks a transformative approach to end-user computing by creating an automated, unified, and secure experience across all endpoints, apps, and enterprise services, no matter where employees work."