Alphabet publishes its 2022 Sustainability Impact Report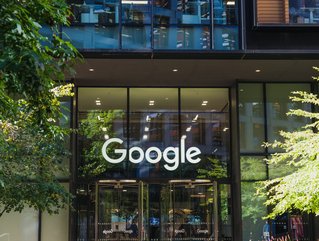 In the new report, Alphabet has outlined how its $5.69bn of sustainability bonds will be spent, in initiatives across its companies, spanning the globe
Alphabet, the parent company of Google and its subsidiaries, has just published its Sustainability Impact Report for 2022.
In it, the company details how it will spend its total allocation of $5.69 billion to environmental and social initiatives, across its portfolio of companies.
Alphabet's $5.69bn sustainability bonds - how they'll be spent
According to the report, the allocation will be distributed as follows:
$1.02bn energy efficiency. Aiming to achieve a 1.10 PUE annual average across its data centre campuses.
$1.75bn clean energy. Aiming to avoid the production of 25 million tCO2e emissions.
$2.47bn clean buildings
$22mn clean transportation. With the installation of 4,000 EV charging ports.
$8mn circular economy and design. Preventing 1.42 million kg of food waste in its cafes.
$83mn affordable housing. Building over 3,000 units of conventional affordable housing.
$148mn commitment to racial equity. Making 3,700 loans to small and medium-sized businesses, focused on the Black community.
$185mn support for small businesses and COVID-19 crisis response
According to the report, sustainability drives have been a core part of Google's ethos, ever since its foundation, and this latest funding pledge represents the next step in its pioneering sustainability commitments.
"At Google, operating our business in an environmentally and socially responsible way has been a core value since our founding in 1998. We build our products and services to improve the lives of people all over the world".
As part of this, we recognize Google's tremendous responsibility to address some of the most pressing challenges of our time—climate change, housing, racial and economic inequity, and the global COVID-19 pandemic."
"We continue to lead and encourage others to join us in improving the health of our communities and our planet."