Deloitte is Solving Enterprise Problems with Immersive Tech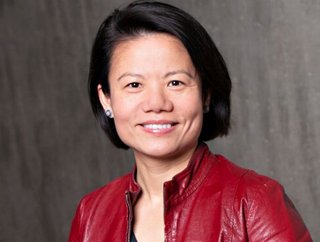 Frances Yu, Unlimited Reality Practice Lead, Deloitte
Frances Yu speaks to Mobile Magazine about Deloitte's Unlimited Reality practice, and how it is enabling enterprises to unlock the value of virtual worlds
Please introduce yourself and tell us about your role as Unlimited Reality Practice Lead?
My name is Francis Yu. I'm a partner at Deloitte Consulting, and I lead our business called Unlimited Reality.
What is Unlimited Reality?
Unlimited Reality is a convergence business whereby we brought together several important technologies to solve enterprise problems today. We're talking about where artificial intelligence meets augmented reality and other immersive technologies, powered by advanced connectivity.
The space that we inhabit focuses on three fields of play, firstly around customer engagement, and how we leverage immersive technologies and advancements in connectivity to build better and more interesting ways to enable customers to interact with brands and with each other. That applies to both the business-to-consumer environment and the business-to-business environment.
The second field of play is all about how we leverage immersive technologies to help public enterprises drive different ways of product development, to drive operational efficiency.
Last but not least, it is about how we leverage immersive technologies to help what we call the augmented workforce experience to help our workers learn in a smarter and safer way.
How does Unlimited Reality help enterprises unlock the value of virtual worlds?
With Unlimited Reality, we help enterprises gain a lot of value. The first way is through better customer engagement: it's the next generation of loyalty, it's the next generation of customer engagement and partner enablement.
The second part is all about enterprise simulation and driving operational improvements.
Throughout the industrial era, we've been looking at physical before digital. Now, we are changing the paradigm for enterprises. It is all about thinking digital thinking, virtual thinking, and simulation before physical implementation, and that drives not only significant CapEx and OpEx savings, but also drives different ways of thinking about the business model.
And last but not least, it is about workflows at the heart and soul of any enterprise. How do we help, for example, field workers to operate supported by augmented reality, so that they can actually operate in a much safer way? Take the healthcare industry as an example. We're seeing a real skills shortage, and through simulation-based learning training, we're helping our healthcare life science ecosystem to address that talent and skill shortage challenge.
It's really about engaging customers better and lowering the cost of operations, driving better workforce enablement. And last but not least, powering whole new sets of ways of thinking about business, and ways of thinking about business models. And we're just at the beginning of the journey.
What is Deloitte's Mirror World, and how is it helping users explore what's possible when physical and digital worlds meet?
At Mobile World Congress we launched the Mirror World, which is an immersive experience that we developed on top of a really innovative Metaverse and Web3 platform called Vatom. This virtual world has three key characteristics. Number one, it is truly a blend of virtual and physical. For Mobile World Congress we designed our Mirror World to mirror the look and feel of the physical booth.
Participants at Mobile World Congress and around the globe could interact with the content and can engage with each other through a gamified experience, enabling users to get a sense of participation in ways that weren't possible before.
Last but not least, I talked earlier about our three fields of play around customer engagement, around operations and around the workforce. This is also the case in the Mirror World. We take users deeply into those immersive spaces to interact with those experiences with content and also to interact with Deloitte subject matter experts. And anything that we live-streamed at Mobile World Congress could also be viewed in the Mirror World.