Deloitte Unveils Unlimited Reality platform Mirror World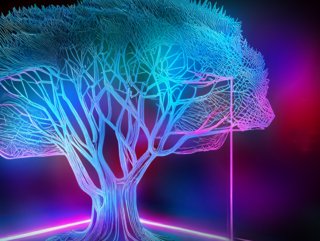 A key part of Deloitte's presence at MWC 2023 was its Mirror World experience
Deloitte and technology provider Vatom provided attendees of MWC 2023 an opportunity to learn more about how to extend their business into the metaverse
Deloitte and Vatom have announced the launch of a new immersive experience platform that enables companies to quickly build virtual spaces for their customers, partners and employees, combining Deloitte's Unlimited Reality services and Vatom's virtual spaces capability and including an integrated digital wallet for offering loyalty points, POS redemption and more.
The first instance of this solution, Deloitte's "Mirror World," an immersive experience created for Mobile World Congress 2023, enabled users to learn more about AI-meets-metaverse use cases including:
An immersive sports fandom – an interactive 3D "clubhouse" to engage fans pre-game, post-game and throughout the postseason.
The Moser Lounge Experience - a holistic, exclusive experience for luxury watch connoisseurs, containing digital collectables.
Digital twins and simulation of factories – a demonstration of how data digital twins of machines can be fed real-time data to analyse the current state of a manufacturing operation.
Immersive soft skills learning for managers – an immersive, interactive learning experience for employees, where managers practice difficult conversations and receive specific, real-time feedback.
"We're incredibly excited to build upon the rapid advancements in spatial computing and artificial intelligence to create meaningful immersive experiences for global audiences," said Michael Stephan, U.S. human capital leader, Deloitte Consulting LLP.
A key part of Deloitte's presence at MWC 2023 was its Mirror World experience, where users were able to meet Deloitte subject matter experts and industry thought leaders, stream conference presentations and experience metaverse demos and collect limited edition digital art, for the chance to win unique prizes.
"We have brought together several really important technologies to solve enterprise today's problems. The problem space that we focus on covers three fields of play; engaging customers better, lowering the cost of operations, driving better workforce enablement and powering whole new ways of thinking about business models," said Frances Yu, Deloitte's Unlimited Reality Global & US Business Lead, in an exclusive interview with Mobile Magazine.
Deloitte and Vatom offering unprecedented power to organisations
The product was developed on Vatom's unique Web3 SaaS platform that enables businesses to engage with their customers and stakeholders in a more meaningful way than a traditional digital presence, with features including:
World's first consumer-friendly universal cross-chain wallet accessed easily via a URL
No-code drag-and-drop creation of Smart Programmable Objects used to reward and incentivize customer or workforce behaviour
Ability to host thousands of people simultaneously in the same space and at the same time
Access to collection of digital assets and tokens of all metaverse experiences, including Vatom's scalable plug-in architecture, token-gated access controls, community point systems and more
"We're pairing Deloitte's Unlimited Reality services with the Vatom platform to offer unprecedented power to organisations that are looking to learn more about and engage with their target audiences at scale, whether customers or employees. With compliant data handling, and the world's leading consumer-friendly digital wallet, we are launching a truly significant experience with Deloitte that can drive real business outcomes for every company," said Eric Pulier, Chief Executive Officer and Founder, Vatom.
Deloitte's Unlimited Reality™ practice helps companies fuse the physical and digital through the interaction of AI and 3D computing. Whether it is creating XR experiences for consumers, digital twins for operations or metaverse-based training experiences, Deloitte works with global corporations to grow customer engagement, lower costs and improve both safety at work and employee satisfaction.