Doubling down on IoT to combat the global economic slow down
By Nick Earle, CEO, Eseye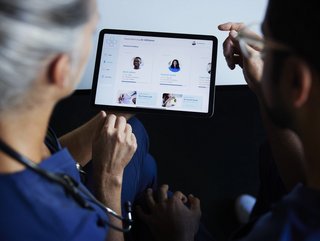 Nick Earle, CEO of Eseye, outlines how IoT technologies can be used to bolster economies and foster business growth
2022 has been a turbulent year with geo-political, economic and societal issues impacting organisations worldwide. Two years ago, companies turned to technology to ride out the global pandemic. Now, once again, they are turning to technology for solutions to navigate the dangerous waters of the looming recession.
So, what activities should organisations engage in to ensure their business is resilient and future-proofed whatever the economic climate? And what technologies are organisations adopting in order to achieve their goals?
Prepare to make business strategy adjustments
To answer the first question, organisations must engage executives in creating plans to optimise risk and be prepared to make business strategy adjustments. They should consider rebalancing their financial portfolio, cutting any unnecessary spending but likewise looking to invest where there is an opportunity to create a stronger competitive position. Above all, they need to maximise value by focusing on technology and products that will make a difference to their business, both in the short and long-term.
To this point, companies are not pulling back on technology investments despite the economic outlook. The CNBC Technology Executive Council survey revealed that more than three-quarters of tech leaders expect their organisations to spend more on technology in 2022. Likewise, analyst firm Gartner has said "Investing in the right digital initiatives at the right cost can blunt the negative effects of economic pressures in the short term and build long-term competitive advantage."
Top technologies that pundits say companies should invest in include: IoT, AI, machine learning, cybersecurity, cloud, remote and hybrid work technologies, and robotics.
IoT estates set to surge from 2022 to 2024
Interestingly, this is what we observed in our second annual State of IoT Adoption Survey 2022 which, rather than demonstrating cutbacks, showed how IoT estates are set to surge from 2022 to 2024. Organisations are citing operational efficiencies and cost reduction as key benefits to mitigate the impact of the economic downturn and spiralling energy and business costs.
This survey polled 500 UK and USA-based senior decision makers and implementers of IoT strategy across five vertical markets, with the aim of assessing the impact that external pressures have on investment, demand, and the overall success of IoT projects. We found that over three quarters (78%) of survey respondents expect to increase the number of devices in their IoT estates in the next 18 months and larger IoT estates anticipate the strongest growth, with 95% expecting IoT estates of 100,000+ devices to expand further.
Additionally, 76% of survey respondents said they are prioritising IoT in their business in the next 18 months, in an effort to reduce costs and increase operational efficiencies. However, the research revealed a profound change in the benefits derived from IoT in the last 12 months compared to a similar report that we did in 2021. Nearly 9 in 10 (86%) respondents, this year, were more focused on operational efficiencies, reducing costs and increasing revenue and profit; turning to IoT for stability.
This is markedly different to the benefits in 2021, where respondents were perceiving that IoT was delivering a competitive advantage. This is in response to the worsening economic and geopolitical environment, with organisations prioritising exploiting current assets to ensure the business is prepared for worsening economic conditions.
In line with this renewed focus, budgets had also increased, with 96% of respondents saying they planned to increase budgets in the next two years, compared to 89% in 2021.
IoT has experienced several false starts in the past decade, but our survey showed that IoT has finally come of age. In fact, nearly two thirds of survey respondents (64%) stated that IoT is either mature or reaching maturity or that adoption is growing significantly with organisations looking at multiple projects.
The growth of IoT in healthcare and medical devices
One sector in particular where we are seeing continued investment is in healthcare and medical devices. Today the healthcare industry faces significant challenges with long patient backlogs, a shortage of staff and resources, all of which have been exacerbated in recent years by the COVID-19 pandemic. As a result, there are literally millions of people in the queue awaiting treatment.
As healthcare providers desperately look for ways to release clinicians and professionals from the more routine or mundane tasks and free up their capacity to manage more challenging patients, this has led to more patient and healthcare services moving to remote patient monitoring (RPM).
Today, powered by IoT cellular connectivity, RPM is transforming the way that healthcare is delivered, resulting in easier access, reduced costs, and improved patient outcomes.
Our survey reinforced the benefits that IoT initiatives have delivered; cash-strapped healthcare organisations rated increasing profit (32%) and reducing costs (31%) higher than the other vertical sectors we surveyed. What was interesting is that the healthcare and medical devices sector is clearly seeing the value of IoT initiatives. Even though healthcare providers are under extreme pressure, with heavy patient backlogs and demand for services at an all-time high, 97% stated that they intend to increase budgets. 
Likewise, 80% of healthcare respondents said that IoT was a priority in the next couple of years, which again was joint highest along with the EV charging and smart grid sector.
It is clear that respondents view IoT as a sound investment that should remain a priority even when finances are under pressure. The fact that businesses are forging ahead with projects, despite uncertain economic factors, is one of the strongest indicators that IoT is starting to realise its potential.