BT delivers robotics and IoT agriculture automation platform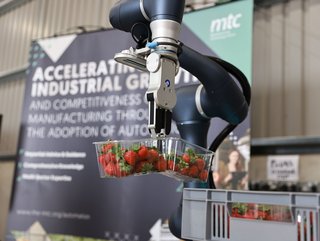 BT's new management system utilises robotics and IoT to enhance the agricultural industry, while powering essential farm processes through renewable energy
As part of the Innovate UK-funded 'Robot Highways' project, BT has announced the delivery of a new robotics platform and management system.
BT is using robots and IoT to illustrate how key agricultural processes can be optimised, and how essential farm processes can be undertaken more sustainably, by utilising renewable energy.
IoT in agriculture - sustainable, efficient and dependable automation
The 'Robot Highways' project is exploring the potential uses of IoT and robotics in smart agriculture, and ascertaining how these futuristic tools can drive automation, increase efficiency, and improve sustainability standards.
In its response to the challenge, BT and its partners utilised these technologies to construct a vision of the future of soft fruit farming.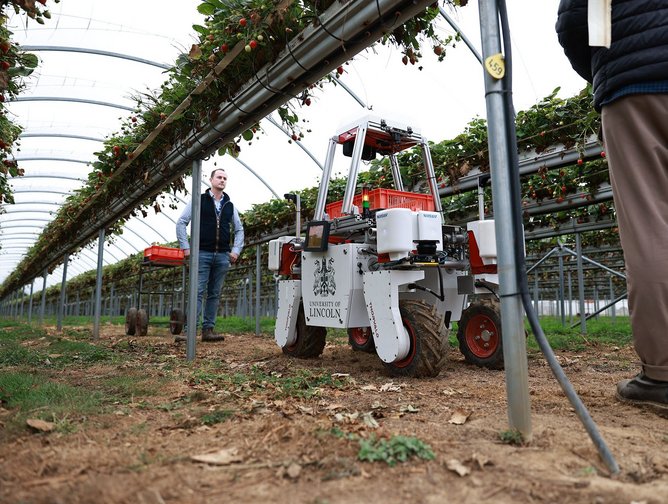 It used robotics - powered entirely by renewable energy sources - to assist farmers, by carrying out essential, energy intensive, physical farm processes. The robots were able to pick and pack the fruit, and treat crops to reduce the risk of pests or disease.
BT also developed the edge and cloud architecture that was used for the IoT infrastructure.
The project consortium also demonstrated the invaluable benefits of deploying IoT, including improved forecasting accuracy, increased productivity, labour reduction, reducing fruit waste and reducing fungicide use.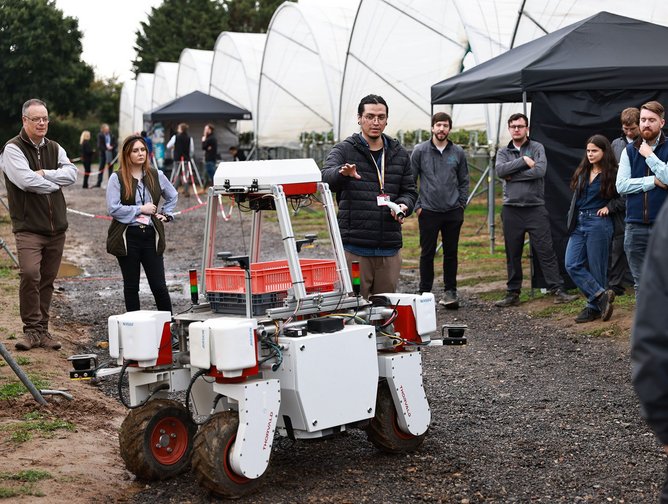 "We're delighted to be part of the Robot Highways project to demonstrate how BT can help the agricultural sector to automate by integrating robotics and other solutions on a single platform. As a leader in network-based platforms and edge-infrastructure we are ideally placed to support advanced robotic farming operations," commented John Davies, Chief Researcher, BT.
The project is being led by Saga Robotics, alongside its partner organisations BT, University of Lincoln, Berry Gardens Growers Ltd, Clock House Farm, University of Reading, and the Manufacturing Technology Centre.
"We're welcoming BT's interest and support to help provide solutions that advance agricultural robotics in the UK. Connectivity plays a key part to advance automation and precision agriculture and to enable increased food production with less resources," added Anne Dingstad, CEO of Saga Robotics.