Average data breach cost set to surpass $5mn mark in 2023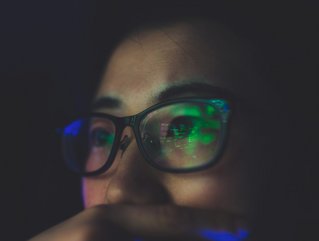 According to Acronis' annual end-of-year Cyberthreats Report, the average cost of a data breach is expected to exceed a cost of $5mn per incident this year
The report outlined how, between July and October of 2022, the proportion rose by 1.3x, accounting for 76% of all attacks.
Key findings from Acronis' annual cybersecurity threats report
Acronis has released its latest Cyberthreats and Trends Report for the second half of 2022.
Conducted by the Acronis Cyber Protection Operation Centre, the report analyses the cyberthreat landscape, assessing trends in the fields of ransomware threats, phishing, malicious websites and software vulnerabilities, alongside a broader security forecast for 2023.
Amongst its key findings were an indication that phishing and the use of MFA (Multi-Factor Authentication) fatigue attacks are on the rise.
In fact, threats from phishing and malicious emails have increased by 60%.
Leaked or stolen credentials were the cause of almost half of all reported breaches in the first half of 2022.
The United States was the country with the most clients experiencing malware detections (at 22.1%), while South Korea, Jordan and China were the most attacked countries (in terms of malware per user) in this period.
"The last few months have proven to be as complex as ever – with new threats constantly emerging and malicious actors continuing to use the same proven playbook for big payouts," commented Candid Wüest, Acronis VP of Cyber Protection Research.
"Organisations must prioritise all-encompassing solutions when looking to mitigate phishing and other hacking attempts in the new year. Attackers are constantly evolving their methods, now using common security tools against us – like MFA that many companies rely on to protect their employees and businesses."
New challenges faced by the cybersecurity threat landscape
The report stressed that attackers are continuing to focus their targets on 'unpatched systems', and so urged businesses to evolve their cybersecurity procedures.
Numerous attacks succeed due to unpatched vulnerabilities, and Acronis continues to warn (both businesses and domestic internet users) that new zero-day vulnerabilities and old unpatched ones are the top vector of attack to compromise systems.
"Increased recognition that cybersecurity is a growing business risk is a welcome trend across all levels of enterprises," added Michael Suby, VP Research, Trust and Security at IDC.
"The latest Acronis Cyberthreat report explores real-world examples from the second half of this year and offers practical recommendations to protect the people, processes, and technologies that drive modern enterprises."