Top 10 Internet of Things (IoT) companies in 2022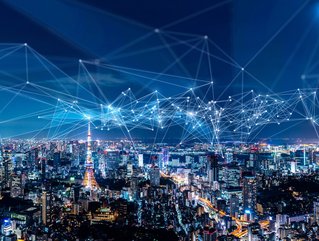 As the IoT market continues on its path of rapid growth as more devices come online, we take a look at the top 10 IoT companies in 2022
The global Internet of Things (IoT) market is expected to grow at a Compounded Annual Growth Rate (CAGR) of 10.53% between 2022 and 2027, driven by the increased adoption of IoT technologies from end-user industries such as manufacturing, automotive, and healthcare. This week, we take a look at the top 10 companies in the IoT industry.
1. iTechArt
Founded: 2002
Employees: 1800+
iTechArt Group is a custom software development company founded in 2002 that offers secure IoT solutions to startups and tech companies. iTechArt builds IoT apps, gateways, data analytics, and third-party integrations and has more than 1,800 staff.
2. Cisco
Founded: 1984
Employees: 10,000+
Revenue: US$49bn (approximately)
Cisco provides a range of different products and services for the IoT industry. It also provides them for the security, data centre, and wireless networks sectors. The company is well-known for designing and selling products related to the IT industry. In the Internet of Things sector, it offers solutions for IoT Operations Management, IoT Data Management, IoT Networking, IoT Gateways, and IoT Security.
3. Huawei
Founded: 1987
Employees: 10,000+
Revenue: US$107bn
Telecommunications company Huawei offers IoT solutions like Connected Car, Public Utilities, and Predictive Maintenance. It provides services like IoT Platform, Machine Learning Service, and Cloud Stream Service.
The company is most well-known for its phones, tablets, and laptops. In terms of the IoT industry, it provides smart water solutions, AMI Smart Meter Reading, Shared Bike Lock, Smoke Detection Smart Building, Smart Factory, eLTE Gas Detection, Elevators, and Smart Parking.
4. ARM IoT Security
Founded: 1990
Employees: 5,000 - 10,000
Revenue: US$1.6bn
Founded in 1990, ARM provides the IoT industry with a Device-to-Data Platform for connectivity management, device management, and data management. It also provides device products like Mbed OS, SoC Solutions, and Kigen SIM Solutions.
5. Bosch IoT Suite
Founded: 1906
Employees: 10,000+
Revenue: US$86.7bn
Bosch provides an IoT suite for connecting and managing devices, gateways, and sensors. It provides secure access management as well as an open IoT platform for all types of domains.
6. SAP
Founded: 1972
Employees: 10,000+
Revenue: US$26.6bn
SAP provides services to industries like Energy & Natural Resources, Finance, Consumer Industries, Discrete Industries, and Public services. SAP has SAP Leonardo IoT, SAP Edge Services, and SAP Cloud Platform.
7. Siemens IoT Analytics
Founded: 1847
Employees: 10,000+
Revenue: US$93.2bn
Known for providing products, solutions, and services for building and operating microgrids, German automation company Siemens offers an intelligent gateway for IoT solutions.
Through its IoT operating system Mindsphere, the company provides MindConnect Nano, MindConnect Edge Analytics Engineer, MindConnect IoT Extension Upgrade, and MindConnect Integration for Cloud.
8. IBM
Founded: 1911
Employees: 10,000+
Revenue: US$79bn
IBM provides the IoT solutions of IoT Platform, Watson IoT, Enterprise Asset Management, Facilities Management, and Systems Engineering. It provides services to Finance, Banking, Retail, Government, Telecom, Media, Entertainment, etc. IBM is well-known provider of computer hardware, middleware, and software.
9. Vates
Founded: 1991
Employees: 550
Vates' IoT Engineers and Systems Integrators employ high-end prototyping services to ensure its customer's product is market-ready.
For IoT projects, the company offers assistance for critical decisions that occur during design and development. Indeed, Defining compatible hardware and prototyping is essential to prevent costly mistakes.
10. ITRex Group
Founded: 2009
Employees: 250+
Revenue: US$10mn
Located in Minsk Belarus, ITRex Group is an IoT development company that creates and deploys feature-rich and secure custom Internet of Things solutions. The company's expertise spans cyber-physical systems that capture sensor data, run it through AI algorithms, and present intelligent insights to end-users.