T-Mobile's $1,000 deal escalates 5G pricing war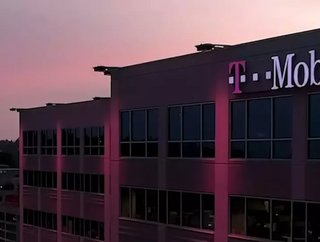 T-Mobile will pay competitors up to $1,000 to cover a smartphone contract when consumers switch to their 5G network.
Just a few days after independent speed testing companies umlaut and Ookla named its 5G network the best in the US, T-Mobile is on the offensive with a new offer that directly targets its main competitors, AT&T and Verizon. 
"AT&T and Verizon customers with brand-new 5G phones often find themselves without 5G coverage. According to the latest third party tests," said Jon Freier, Consumer Group President at T-Mobile. ""Now, those customers can switch to T-Mobile, and we'll pay off what they owe the Carriers for their smartphone up to $1,000." 
This announcement is the latest in a string of promotions from T-Mobile aimed at poaching customers directly from competing carriers. In July, the network operator launched its "5G For All" campaign that directly aimed to lure back the Boost customers T-Mobile sold to Dish just over a year ago. 
The $1,000 promotion announced by T-Mobile this week also comes at an inopportune time for AT&T and Verizon, both of which recently walked back elements of their own aggressive 5G promotions earlier this month. 
Verizon was initially planning to offer discounts of up to $1,000 to all its customers looking to buy a new phone. Recently, however, Verizon backpedaled to instead offer the promotion only to new customers, with existing customers seeing a reduced offer of a $440 discount when they upgrade their phones. 
AT&T, which has previously been thoroughly gung ho about 5G promotions - essentially offering a free Apple iPhone 12 to all new and existing customers late last year - also walked back a $1,000 discount promotion for new 5G devices to $800, although it's still available to both new and existing customers. 
T-Mobile's latest assault then comes from a two-fold position of strength, as the "Un-Carrier" currently boasts the most 5G coverage at the fastest speeds, and its competitors have both recently dialed back their offerings to more modest proposals. 
The timing also makes sense given that the promotion was announced concurrently with AT&T's Q3 earnings call, at which AT&T president and CEO John Stankey revealed what analyst Roger Entner from Recon Analytics called a "monster subscriber add quarter." He added that T-Mobile made the announcement "DURING the AT&T earnings call T-Mobile rolls out promo with up to $1,000 incentive if you switch to them... competition is alive and well in wireless."