T-Mobile 5G network still on top in US say umlaut, Ookla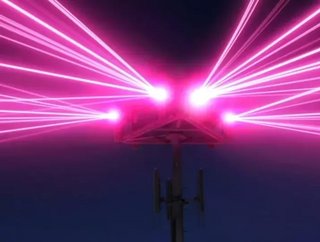 Independent benchmarking companies umlaut and Ookla have found T-Mobile's 5G network continues to rank highest in the US. 
US carrier T-Mobile continues to rank top among the country's 5G networks. New reports released by benchmarking companies umlaut and Ookla both put T-Mobile's network in first or joint first position over a number of categories this quarter. 
In umlaut's October 5G audit, T-Mobile was recognised for gaining the highest number of points across umlaut's scoring system, as well as having the US' highest scoring network in terms of coverage, reliability, and speed. This is the third consecutive umlaut Audit in which T-Mobile has ranked highest in the country. 
The most recent data from Ookla found that T-Mobile's median download speed for the US was 62.35 Mbps - with AT&T and Verizon trailing at 47.42 Mbps and 39.91 Mbps, respectively. T-Mobile also tied with Verizon for the lowest median latency throughout the US: 33 ms - although AT&T was close behind with a score of 34 ms. 
T-Mobile's network also recorded the best scores on Ookla's benchmarking tests in terms of network consistency (84.4%), 5G performance (median download speeds of 135.7 Mbps - with Verizon and AT&T scoring 78.94 Mbps and 72.46 Mbps, respectively), and 5G availability (64.4% - ahead of second place Verizon with 44.8%). In terms of 5G consistency, AT&T outshone T-Mobile by 0.4%. 
Neville Ray, President of Technology at T-Mobile, called the results a "clean sweep", adding that they reflected "the game changing combination of speeds, broad coverage and unmatched reliability that T-Mobile's Ultra Capacity 5G is already delivering to customers – and we're not done yet." 
T-Mobile's 5G network currently covers 1.7 million square miles, which is more than AT&T and Verizon's 5G network coverage combined. T-Mobile claims that its 5G reaches more than 305 million Americans. The carrier added that its "Ultra Capacity 5G" which uses high-band mmWave spectrum already covers approximately 165 million people, and that it plans to raise that figure to 200 million by the end of the year. 
"As we continue on our path to rapidly expand what is already America's largest 5G network while adding even more capacity and speed, we can look forward to bringing home even more wins for customers," added Ray. 
The success of T-Mobile's 5G network has largely been chalked up to its acquisition of US competitor carrier Sprint in April of last year, a merger which was accompanied by a sizable chunk of mid-band 5G spectrum which T-Mobile leveraged into an early 5G lead. 
At a recent discussion held during the Brooklyn 6G summit, T-Mobile's VP of technology development and strategy, Karri Kuoppamäki, graded the country's 5G rollout at an 8/10, explaining that "Relative to where you would expect us to be, I think we are in good shape. We have to recognise that things take time. Rome was not built overnight and neither is 5G. So having standards evolve and mature to a point where all aspects of the vision are fully baked, same with deployments and the ecosystem, it just takes time." 
T-Mobile's position as the US market leader is probably a key deciding factor behind Kuoppamäki's opinion. AT&T VP of mobility and access architecture, Gordon Mansfield, contrasted Kuoppamäki's viewpoint during the panel by saying he was "a little more pessimistic" in his assessment of the US' 5G rollout. "We're somewhere in the middle, closer to a five," he explained. "From a network perspective, all of the national operators are off to a good start at getting deployments done, but the reality is, if you look at all the ecosystem and the applications that you want to put on top of it, that's where we're still lacking."