Six smart home trends to watch in 2021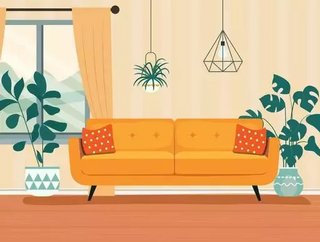 At 5G and IoT adoption increases, the global journey towards an age of ubiquitous smart homes is steadily accelerating...
is set to reshape the way we live day to day.
The smart home industry is growing, driven by digital transformation across all industries to support decreased physical human interaction and more work from home solutions. The market-foresight advisory firm ABI Research believes that global smart home expenditure will increase at a rate of 24.4% CAGR to US$317.6bn by 2026.
ABI also pinpoints six major areas of transformation that are dominating the digital, domestic transition.
Smart home reality
Security is a leading trend within the smart home sector. The use of AI in security and access systems provides residents with greater when protecting their homes. With the latest facial recognition devices, video door alarms, remote-controlled locks and ultra-modern burglar alarms, monitoring security provides peace of mind for residents, whether they are home or not. 
According to a recent report by Forbes, robots – even humanoid ones – are not far off. These AI domestic helpers will rely on machine learning and could be deployed in households where mobility is difficult for residents. In futuristic terms, robots could be the answer to the western aging population, where a predicted shortage of young people will struggle to manage the responsibilities of a large, elderly sector of society. 
, Forbes tech contributor, writes, "Domestic robots promise a future where day-to-day tasks can be carried out by machines, freeing us to spend our valuable time on things other than chores and routine maintenance. For the elderly and disabled, they will also act as a reassuring pair of extra eyes, able to call for help if they sense that someone has fallen or assist with mobility around the home."
He adds, "While we probably won't see fully humanoid robotic butlers in most homes for some time, during 2020, autonomous, mobile robots will undoubtedly become more common, useful, and cheaper, as a number of manufacturers compete to develop the most helpful and marketable products."
The New Lifestyle Home: Filled with integrated gadgets, from kitchen appliances to entertainment. Lifestyle homes are also related to improving health. IoT smart home products track the status of the air quality, regulating humidity, temperature, dust and CO2 etc. Other appliance-based solutions include fridges that monitor food freshness, checking for spoilage. Automated cleaning gadgets are also deployed to reduce dust and dirt.
In-home healthcare has bigger possibilities too – especially as telemedicine is now a burgeoning reality. Domestic smart healthcare could potentially lower the stress placed on doctors and hospitals as the smart environment tracks your health status for you.
The Sentient Home: The sentient home of the future, according to ABI Research, will be an entirely intuitive environment that manages external and internal necessities for residents. The home will automatically adjust in real-time, a spectrum of facilities that support individuals, preferences inefficiency and weather patterns. From adjusting the temperature to the optimum level to save on fuel and finances, to operating air conditioning, lighting, background music and more. Automated applications controlled with AI will manage the day to day functions of the home efficiently and in a manner that accrues data so that machine learning can continue to optimise all processes.
The Cooperative Home: The cooperative home concept involves a community of smart homes that are integrated on a network that enables the properties to control, use, share and manage resources with the least waste. These housing networks could be placed in urban or rural areas. However, while only small pilot studies and trials have been carried out so far, cooperative residential communities could well become mainstream for urban planners by 2026.
The Home as a Business: Running businesses from home offices mean houses must be able to support high-speed internet, 5G run a VPN, and a home office requires several high-performance IoT tools to ensure good productivity levels. As digital and augmented reality becomes a larger part of the working environment, home offices will also become a company training ground requiring ultra-fast data streaming.
The Low Impact Home: The ERP version of home management and procedures, means AI software will have control over household functions that have an end goal of sustainability and zero carbon footprints. The selection, delivery, and disposal of goods and waste will be managed by a centralised household system. 
The Marketplace Home: This category examines the way smart home management providers become an essential gateway to enterprises, industries and services ready to engage with consumers. This would include internet service providers, equipment providers, telecom companies, IoT specialists and more.
Domestic intelligence
The potential of the Transformative Smart Home, say, experts, is driving the uptake of emerging technologies. Innovations managing sensing, connectivity, AI and robotics are being leveraged. Investment is rife, according to ABI's data. Despite the unprecedented consumer upheaval of the 2020 global pandemic, the smart home market is expected to grow by 4%.
, Smart Home Research Director for ABI, says AI and its influence in the domestic is responding to emerging demand.  
"Smart home capabilities are already becoming central to residents' daily lives. A swathe of new and emerging technologies will increasingly extend and strengthen that position through enabling a wide range of interconnected services within the home and beyond," he explains. "Alongside technological development, social, environmental, financial, and even political change will bring critical mass to speed smart home development and value."
Collins adds, "For some, the smart home future seems to be whatever a handful of global consumer technology giants, including Amazon and Google, decide to make it. But that underestimates the wave of change coming to the smart home market and the opportunities that lie beyond the scope of even today's largest smart home players."