Samsung promotes bespoke smart home devices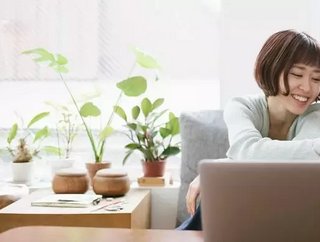 The South Korean tech giant says user feedback shows customer expectations have changed since the start of the pandemic...
Samsung is promoting and developing more smart home devices after customer surveys showed expectations were changing in response to the ongoing pandemic.
The South Korean internet and mobile technology company say devices that offer a bespoke or customised service to users, have risen in demand since the 'work from home' initiative was created. 
The events of 2020, says Samsung, have fundamentally changed the global home appliance industry. Homes have been transformed into offices, restaurants, gyms and more, and customers spend more time interacting with technology. Over 2020, the company analysed users' feedback and found that expectations of home appliances had changed.
Jae Seung Lee, President and Head of Samsung Electronics' Digital Appliances Division, explains, "Consumers, especially millennials, are spending more time at home and demanding products that enhance their everyday lives with customised features."
Lee continues, "Great, reliable performance is now a basic expectation. The standard for a better, smarter home experience is now decided by how closely appliances can be 'fit' to various customer lifestyles."
Customised design
The new data means Samsung is shifting its focus to creating more smart devices. The company's refrigerator range, for example, has now expanded into global markets, its customisable colours and finishes creating more product interest. 
Samsung says the bespoke aspect of their products has also been a game-changer, driving two-thirds of refrigerator sales in Korea, and proving that consumers – particularly millennials – are in the market for appliances that answer their unique lifestyle needs. 
Smart homes
The company's focus encompasses more than just hardware design. Samsung is now equipping appliances with AI capabilities and connectivity crucial for creating personalised user experiences. 
Appliances include washing machines that automatically relay cycle information to dryers, refrigerators that know when milk will go bad and air purifiers that switch on automatically when air quality drops.
The appliances are managed through software upgrades within key domestic devices, such as the Family Hub refrigerator. The company said it is continuously enhancing its SmartThings ecosystem, "with services that allow consumers to input personal preferences and manage their appliances for a more closely tailored experience."
The bespoke, smart home device approach to appliance design will take centre stage at CES 2021 beginning with Samsung's unveiling of the all-new Samsung Bespoke 4-Door Flex refrigerator. The company will also reveal new ways it's smart appliances interact enhance customer lifestyles.
"We see the future of Bespoke home appliances as not only being about design, but about performance, hygiene, and sustainability as well," says Lee, adding, "We look forward to another year of developing innovations that put consumers' needs first."