Nokia to cut 14,000 jobs by 2026, blaming slowing 5G demand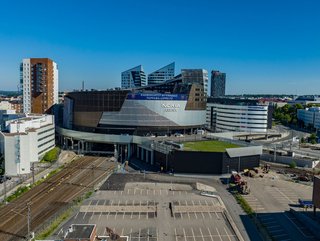 The company has stated that the reason for these redundancies are because it wants to cut costs by between €800m and €1.2bn (US$845.84m - US$1.27bn) by 2026
The telecommunications company has announced plans to cut as many as 14,000 jobs in order to cut costs, blaming a lack of global demand in 5G technology
Nokia announces that it plans to cut up to 14,000 jobs in order to cut costs.
The telecommunications company states that the decision has been made due to a 20% drop in sales between July and September 2023. It has also blamed the slowing demand for 5G equipment across North America in particular.
Nokia joining the list of huge tech companies announcing such layoffs speaks to the wider impact of evolving technologies worldwide. Not least, globally, 5G equipment makers like Nokia have been struggling as operators in the US and the EU cut their spending.
Continued job losses within the wider global tech sector
Key facts (source: Reuters)
Quarterly comparable sales drop 20%

Employee numbers to fall from 86,000 to approximately 72,000-77,000

Sales in North American market are down 40% in Q3
Nokia has not yet confirmed which areas under the 16% will be cut. The company has stated that the reason for these redundancies are because it wants to cut costs by between €800m and €1.2bn (US$845.84m - US$1.27bn) by 2026. The company also expects to see at least €400m (US$423m) of savings in 2024, and a further €300m (US$317.29m) in 2025.
Kate Palka, Employment Lawyer and Client Legal Director at The Legal Director, says that this reason for enacting job losses is "generally accepted as a compelling rationale for making redundancies and it would be surprising if they failed to follow the relatively straightforward process set down by UK law."
She continues: "Alternatives to redundancies include redeployment, restriction of overtime or reduction of hours, reducing external recruitment, retraining, early retirement or offering sabbaticals but in the context of the extensive plans to cut up to 14,000 jobs these measures are unlikely to achieve the savings Nokia says are necessary."
This is as a result of global spending cuts, which the BBC states could be as a result of "inflation and higher interest rates."
The impact (or lack thereof?) of 5G
5G was originally cited as a landmark sector that was hailed as a new solution during an age of automation. However, some businesses have been slower than anticipated to invest in new technology, leaving telecom operators struggling with their budgets.
The year 2023 has seen plenty of job losses across the technology sector, as reported by our sister publications, Technology Magazine and AI Magazine. In January 2023, Alphabet announced that 12,000 jobs would be axed, equivalent to 6% of its workforce, claiming that this was due to a need to embrace AI across its products.
Swiftly following suit was Meta in March 2023, as well as BT seeking to replace 10,000 jobs, both citing needs to improve company efficiency, or focus on AI. These cuts are also prevalent within the telecom sector, with Vodafone announcing in May 2023 that it would be cutting 11,000 jobs as part of plans to "simplify" and "cut out complexity" at the giant.
Speaking on the legalities of mass job cuts, Lorna Hughes, Associate in the Employment Team at Ashfords LLP, says: "If Nokia fails to follow the correct procedures then employees may be able to pursue a claim for unfair dismissal.
"Even if the reason for dismissal is a fair one (i.e. a genuine redundancy situation) then an unfair process can still give rise to a claim, although in practice such a claim would have little or no value if the employee would ultimately have been made redundant even if a fair process had been followed."
******
For more insights into the world of Mobile - check out the latest edition of Mobile Magazine and be sure to follow us on LinkedIn & Twitter.
Other magazines that may be of interest - Data Centre Magazine.
Please also check out our upcoming event - Net Zero LIVE on 6 and 7 March 2024.
******
BizClik is a global provider of B2B digital media platforms that cover Executive Communities for CEOs, CFOs, CMOs, Sustainability leaders, Procurement & Supply Chain leaders, Technology & AI leaders, Cyber leaders, FinTech & InsurTech leaders as well as covering industries such as Manufacturing, Mining, Energy, EV, Construction, Healthcare and Food.
BizClik – based in London, Dubai, and New York – offers services such as content creation, advertising & sponsorship solutions, webinars & events.