Vodafone to cut 11,000 jobs over next three years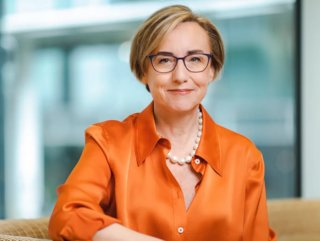 Margherita Della Valle, Group CEO and CFO at Vodafone
New boss Margherita Della Valle said performance "has not been good enough" and "Vodafone must change" in a statement released today
Over the next three years, multinational telecommunications company Vodafone will axe 11,000 jobs as plans have been set to "simplify" and "cut out complexity" at the giant.
The slash in jobs will mean a tenth of its global workforce will be cut, affecting the business on a global scale. Last year, Vodafone had 104,000 staff worldwide.
Margherita Della Valle, who was appointed as new Group CEO last month and is also Vodafone's CFO, said: "Today I am announcing my plans for Vodafone. Our performance has not been good enough. To consistently deliver, Vodafone must change. My priorities are customers, simplicity and growth. We will simplify our organisation, cutting out complexity to regain our competitiveness.
"We will reallocate resources to deliver the quality service our customers expect and drive further growth from the unique position of Vodafone Business."
Financial year 2024 earnings predicted to be 'broadly flat'
It was at the time of Della Valle's appointment that a problem knocked out Vodafone's broadband services for around 11,000 UK customers.
She is Vodafone's first-ever permanent female CEO.
Della Valle replaces Nick Read, who stepped down as CEO in December after four years in the job amid concerns over the group's performance.
Vodafone saw a small rise in total revenue, which increased by 0.3% to €45.7bn (US$49.8bn) in the 2023 financial year ending 31 March, compared to €45.6bn (US$49.7bn) in 2022. This is driven by growth in Africa and higher equipment sales, offset by lower European service revenue and adverse exchange rate movements, Vodafone says.
It forecast earnings would be "broadly flat" - at around €13.3bn (US$14.5bn) - for the current 2024 financial year. Vodafone also expects adjusted free cash flow to be 'around' €3.3bn (US$3.6bn), reflecting expected working capital movements, interest and dividend receipts.
Outlined in the plans showing how Vodafone plans to adapt in the coming years, the telecoms company stated its target is to be a "best-in-class telco in Europe and Africa, and become Europe's leading platform for business", with change in four essential areas to ensure this. Those areas are refocusing on the basics to deliver simple and predictable experiences for their customers, becoming leaner to increase commercial agility and free up resources and focusing resources on a portfolio of products and geographies that is right-sized for growth and returns over time.