Nokia and Türk Telekom deploy 5G private network in Turkey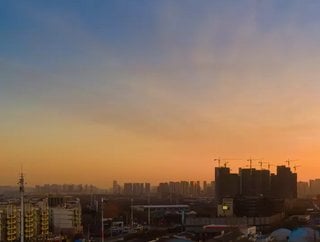 Nokia and Türk Telekom are to deploy the first 5G commercial private network in Turkey as part of an agreement with Arcelik Global
Nokia and Türk Telekom have signed an agreement with Arcelik Global, a global consumer durables and electronics manufacturer, to deploy the first commercial 5G private wireless network in Turkey. 
Launched at Arcelik's Cayirova-based washing machine manufacturing facility, the network aims to provide a platform for Arcelik to accelerate its digital transformation and implementation of industry 4.0 use cases. Utku Barış Pazar, Chief Strategy and Digital Officer, Arçelik, said: "At Arçelik, we are committed to integrating new technologies into our business model and this deployment positions Arçelik at the forefront of manufacturing digitalisation".
The company says that an initial application will allow the network to deliver "persuasive reliable, low-latency coverage" throughout the facility, enhancing automated guided vehicle (AGV) performance. In addition, the improved connectivity provided by the network aims to optimise AGV speed, control, and operational efficiency. 
Further collaboration between Arcelik and Nokia is planned to develop and implement additional use cases in the mid-term. The network also aims to support high-accuracy, indoor positioning for real-time asset location tracking, and enabling video analytics-based applications for site security and safety. Potential use cases include augmented reality, virtual reality, inventory control, and digital twins. 
What is a digital twin? 
A digital twin is a virtual representation of a physical object that acts as a real-time digital counterpart for it. Digital twin technology can be used to replicate processes and collect data to predict how those processes will perform. 
In essence, a digital twin is a computer program that uses real-world data to create simulations that predict the performance of a process. They are dependent on a digital thread to maintain accuracy with any changes to product design being implemented using ECOs or engineering change orders. 
Under the new network agreement, Nokia also aims to provide solution design, deployment, and on-going managed services, while Türk Telekom will provide the 4.9G/LTE spectrum as well as the end-to-end management of the project. 
Talking about Arcelik's approach to the project, Raghav Sahgal, President of Nokia Cloud and Network Services, said: "Arçelik has a highly progressive approach to introducing latest innovations into its manufacturing practices and workflows. Deployment of the first private 5G-ready network in Turkey for Arçelik is a major step forward in both its approach to manufacturing digitalisation, and as an inspiring example of innovation in the region."
Mustafa Eser, Corporate Sales Deputy General Manager of Türk Telekom, added: "Türk Telekom's role in the implementation of the first private wireless network in Turkey is an important milestone. Arçelik's top competencies in manufacturing digitalisation, Türk Telekom's leadership in connectivity and network technologies, and Nokia's international experience came together to form the new generation 'Smart Factory' project. This project will be one of the indicators of Turkey's digitalisation in the field of manufacturing. 
"It will host the most advanced applications of Industry 4.0, bringing efficiency, flexibility, quality, and productivity to high levels", Eser said.