IOT SWC and ISE events to showcase IoT, Quantum Computing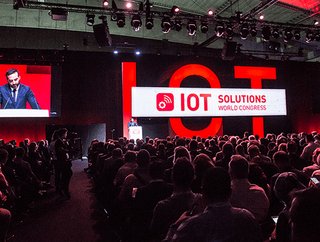 The IOT Solutions World Congress (IOTSWC) and Integrated Systems Europe (ISE) events explore industries like the Internet of Things and Quantum Computing
IOT Solutions World Congress (IOTSWC), the largest international event devoted to industry transformation through disruptive technologies, and Integrated Systems Europe (ISE), the world's leading professional audiovisual (AV) and systems integration show, are partnering join forces to provide an ecosystem for digital transformation to professionals across several industries. IOTSWC and ISE will be held at Fira de Barcelona's Gran Via venue from 10th to 13th May.
The joint celebration of the two events aims to provide an opportunity to explore the crossroads between two different sets of disruptive technologies. IOTSWC will bring experts and companies working on Artificial Intelligence, Digital Twins, Internet of Things, and Quantum Computing and ISE will deliver leading companies from the professional AV industry as well as international experts in the field of systems integration in numerous industries. The goal of this co-operation is to highlight the two events' common ground that offers new ideas and means of collaboration for attendees and exhibitors.
The agreement will allow visitors of the events to access both exhibition areas at no extra cost, whilst delegates registered to the IOTSWC congress program will benefit from a 50% discount if they wish to register for any ISE conferences - and vice versa.
The director of IOTSWC, Roger Bou, said: "We are very excited about this agreement. At IOTSWC we believe that some of the key technologies we have been showcasing such as Artificial Intelligence, and the Internet of Things have an incredible transformational potential for the professional AV industry and likewise the AV and systems integration industry can help to develop disruptive new solutions for the digital transformation ecosystem."
In addition, the director of Integrated Systems Events, Mike Blackman, said that "AV and IT convergence has been the single most important industry trend at ISE over the past decade and the inspiring innovations happening in IOT take this to another level. With our two events now happening at the same time and place this May, it is very exciting to be able to work together and explore even more areas of collaboration. The exciting world of pro AV and the inspiring innovations in IOT make all sorts of possibilities a reality."
IOTSWC and ISE: The meeting point for the AV industry
ISE is a joint venture between AVIXA and CEDIA, the two leading industry associations for the global audiovisual industry. This year, ISE returns in May 2022 with a vibrant and inspiring edition, a redesigned show floor and new demonstration areas guaranteed to enable exhibitors to 'Rise Up. Reimagine. Ignite the Future'. With over 700 exhibitors, including innovators such as Barco, Crestron, KNX, Kramer, LG, Panasonic, Samsung, and Sony to name just a few – the show floor has been redesigned and will also feature a brand-new Discovery Zone, highlighting 40 new companies exhibiting for the first time.
Taking advantage of the large, modern Gran Via venue, ISE says it will premiere a new approach to the show floor with six Technology Zones, set out over five halls, grouping together exhibitors in the major technology areas, making it simpler for delegates to plan their visit and find and compare the wide variety of solutions they need for their integration projects. The six zones are: Unified Comms & Education Technology, Residential & Smart Building, Multi-Technology, Digital Signage & Digital Out-of-Home, Audio, and Lighting & Staging.
Image: IOT Solutions World Congress