Telco cloud revenues to hit $29.3bn by 2025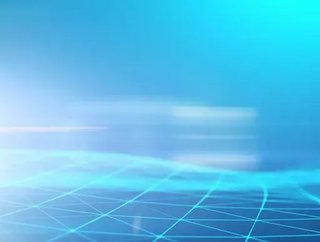 A new report suggests telecom cloud growth is the result of heavy investment in cloud infrastructure...
Telco cloud revenue is on track to hit $29.3bn by 2025, driven by innovations and investments, forecasts global tech market advisory firm, ABI Research in their latest 36 Transformative Technology Stats You Need To Know For 2021.
The telco cloud industry is already enjoying a five-year Compound Annual Growth Rate (CAGR) and annual revenue will rise from the current $8.6bn in 2020 at a rate of 27%.
By 2025, data shows the US telco cloud market will be the largest sector, worth US$10bn and the Asia-Pacific will follow with a predicted revenue of US$9bn. Meanwhile, Europe will reach US$8.2bn.
The financing of Virtual Network Functions (VNFs), Management and Network Orchestration (MANO), and Cloud-Native Functions (CNFs) will be responsible for the industry growth, says the report. These offer telcos more options such as a second choice of telco cloud deployment, namely, the multi-vendor approach. 
, 5G Core and Edge Networks Research Analyst at ABI Research explains, "While this approach seems to provide some benefits, such as avoiding single-vendor lock in, it also requires substantial coordination of effort, not only through robust MANO, but also between stakeholders during certain key phases of the telco cloud deployment, such as the design and planning phase."
5G networks
The widespread implementation of 5G will also be a contributing factor to the revenue growth, with network slicing stands predicted to make $8.9bn by 2026, with an impressive CAGR of 76%. 
Indeed, for the wider industry, achieving substantial growth opportunities will be connected to corresponding digitisation initiatives. There also needs to be a readiness to adopt new technologies like 5G core networks and cloud-native principles.
However, ABI Research senior analyst points out, "Arguably that [$8.6bn] is a drop in the bucket for communication service provider (CSP) service revenue. CSPs continue to possess strong network assets, namely low-latency, last-mile access and core network capabilities."
"Though moderate in the next five years, new value creation abounds but the jury is still out on who captures what parts of the bigger emerging 5G edge and network slicing ecosystem," Alusha said.
Hyperscalers
But industry giants like Amazon and Microsoft are aware of the new dynamics. They are therefore positioning themselves in the market according to telco-specific solutions with Wavelength, Microsoft Azure Edge Zones and AWS (Amazon Web Services).
Chief research officer for ABI Research, says telcos needed to follow the data on the latest innovations to form their development strategies. "Aspects like Tiny Machine Learning (TinyML), private cellular networks, Open Radio Access Network (RAN), blockchain, smart manufacturing platforms, and even connected cows point to how technology advancements are allowing our physical world to be better connected, managed, and efficient."
He adds, "The forecasts presented in this paper may be easy to dismiss but are very important directional indicators of the technology-enabled world of the future."