SK Telecom is fighting COVID-19 with AI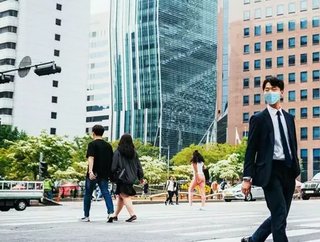 The Korean CDC and SK Telecom are partnering on an AI service to support the country's vaccination efforts...
SK Telecom, one of South Korea's three leading mobile network operators (MNOs) and part of the SK Group - which touches just about every area of the tech world you can imagine - is using artificial intelligence (AI) to go after COVID-19.
Earlier this week, SK Telecom announced a new business arrangement with the Korean Centre for Disease Control (KCDC) to establish an AI-based service to support the country's COVID-19 vaccine rollout. 
SK Telecom will supply its own in-house AI platform, called NUGU, which currently supports things like voice recognition and making calls from smartphones and other IoT devices. Between them, SK Telecom and the KCDC will create a NUGU Vaccine Call Care service, which will make automated calls to people throughout the country in order to better coordinate the vaccination effort, "alleviating the workload of personnel at vaccination centers and related medical institutions, as well as making it easier for digitally vulnerable individuals to get vaccination information," according to a report in the Korean press. 
The announcement came just a day after South Korea approved the use of the Johnson & Johnson vaccine, which is now the third vaccine type approved for use in the country - the others being the Pfizer and Oxford/AstraZeneca vaccines. 
The country began its vaccination rollout on February 26. So far, an estimated 1.03mn people (just under 2% of the population) have received their first dose. The process of innoculating all 52mn native Koreans, immigrants and foreign residents isn't likely to be completed until next year, although the government has said it wants to have more than 12mn people vaccinated by the end of June, and achieve herd immunity by November. 
SK Telecom's NUGU AI has already played a role in Korea's track and trace program. The platform was pressed into service in May of last year to monitor people under self-quarantine and active surveillance. It is estimated that the NUGU Care Call service made more than 1.3mn phone calls to around 120,000 people over the past year, significantly reducing the workload of health professionals working to contain the pandemic. 
At the risk of sounding ungrateful…
AI has been liberally employed in order to manage track and trace programs - and now to support vaccine rollouts - in multiple countries. However, while the initial pitch sounds promising, digital health experts have raised serious concerns about the efficacy and long-term implications of the programs. 
A report published in January in digital medical journal, The Lancet, notes that, "The lax regulatory landscape for COVID-19 AI algorithms has raised substantial concern among medical researchers." And another review published in the Boston Medical Journal found that "COVID-19 AI models are poorly reported and trained on small or low quality datasets with high risk of bias."
Then there's the issue of data collection and its subsequent lack of protection. 
Back in Korea - much to the amusement of the media - the government's track-and-trace program, which liberally used location data provided by popular apps like KaKao Talk and Naver Maps, caused a stir during the first wave of the pandemic. The app data exposed the unexpected movements of several people who were later found to have been .
While that is undeniably very funny, the use of data collected by private corporations (who already do who knows what with it) by the government to track the movement of private citizens raises some serious concerns about personal liberties and the right to privacy. 
A found that - in a survey of more than 50 apps used to gather location data to combat COVID-19 - only 16 stated that users' data would be made "anonymous, encrypted and secured and will be transmitted online and reported only in an aggregated format." 
As managing the spread of infection slowly begins to give way to tracking the progress of the vaccine rollout, companies, governments and people, need to start having long, important discussions about what happens to their data once the crisis is over. Without transparency and a dedication to personal privacy, the new normal could look like a much less private world than the already less-than-ideal one in which we currently live.