Samsung slips out of top three in 5G smartphone sales race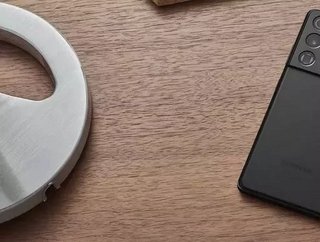 After shipping 17mn 5G phones in Q1, Samsung's sales have been outpaced by Apple, Oppo and Vivo as overall sales skyrocket...
Mass adoption of 5G in the consumer market is here, with global 5G smartphone shipments jumping by in Q1 of 2021.
South Korean electronics giant, Samsung, reported its Q1 results over the weekend and, at first glance, things are looking good. Propelled by the successful launch of the 5G-enabled, , the company managed to increase the number of 5G phones shipped in Q1 by 105% year-on-year. 
Good as this may be, Samsung's competitors overseas have done better. From the US, Apple dominated 5G smartphone sales in Q1, with shipments totalling more than 40.4mn devices in the first quarter of the year.  
"Apple's iPhone 12 5G is proving wildly popular across China, Europe and the United States, due to its sleek hardware design and surprisingly competitive pricing," a spokesperson for Apple said late last month. 
At the same time, even as Huawei's star continues to fade, other Chinese brands have been growing in leaps and bounds. Oppo managed to more than double its market share in Q1, from 7.1% to more than 16%. 
Vivo (also a subsidiary of BBK Electronics) managed some truly astonishing growth figures as well, growing its 5G device shipments by 646% year-on-year. 
As such, the rankings are as follows: 
Apple increased its market share to 30.2% and shipped 40.4mn phones. 
Oppo grew its market share to 16.1% and shipped 21.5mn handsets. 
Vivo grew its share to 14.5% and shipped 21.5mn units. 
And Samsung - even with 105% growth - fell to fourth position, shipping just 17mn devices, which gives it a market share of 12.7%, down from 34.6% just a year ago. 
Why the decline?
These figures probably aren't any huge cause for concern in the Samsung Boardroom. The main reason why Samsung's share of the market this time last year was so much bigger is because the market was a lot less crowded. 
Samsung was one of the first companies to launch a premium 5G smartphone with the Galaxy S10 5G back in February of 2019 (some sources point to the modified Moto Z3 with a 5G modification bolted onto it - but the S10 was the first widely-available handset that could give you 5G connectivity right out of the box) and has enjoyed almost a full two years of being well ahead of the curve. 
Now, of course, Apple's insanely popular iPhone 12 - as well as cheaper Chinese 5G phones - are pushing mass consumer adoption around the world and, unfortunately, it doesn't look like Samsung's has been enough to stand against the tide. 
Samsung has also faced issues - largely the result of strong competition from cheaper brands - in markets where 5G penetration is lower. Last month, new data from Counterpoint Research found that the South Korean firm has been (a subsidiary of the Chinese company Transsion Holdings) as the number one smartphone seller in Africa.  
"The surge in the 5G volume in China, allied with the Apple factor, inevitably had a negative impact on Samsung's share despite impressive product diversity from Samsung in 5G," said Woody Oh, a director at Strategy Analytics.