Samsung Galaxy M12 to be launched in South Korea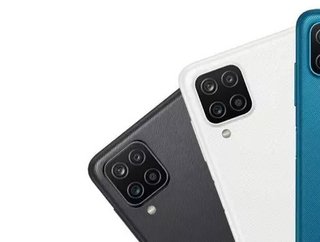 Samsung will launch its M12 smartphone in South Korea this week, expanding its budget smartphone range...
Samsung announced today it will be launching its new Galaxy M12 smartphone in its home market of South Korea.
The announcement comes as the tech giant looks to increase sales in the nation with a fleet of more affordable, competitively priced smartphones. 
Whilst the phone is already available in Vietnam, India, Europe, and the UK, South Korean sales of the new M12 are expected to begin on Wednesday, 28 April, but will be online only at a price of US$180 each, the company said. 
The M12 will also only be available to customers in the Southeast Asian nation in black, although it will come as either part of a carrier or unlocked. 
Features of the phone include 6.5-inch LCD Infinity-V display with HD+ resolution, a 5,000 mAh battery, and a 48mp quad-camera. 
In addition, the M12 is equipped with Android's latest software, Android 11 and is Bluetooth and USB Type-C port equipped. 
Customers also receive a two-month YouTube Premium pass, Samsung claims. 
Last year, Samsung was the leading mobile company in the South korean smartphone market, holding a share of 65 per cent. 
This percentage is greater than Apple who held a 20 per cent share in the market, and LG who had a 13 per cent share.