Oppo launches ColorOS 11 on 28 devices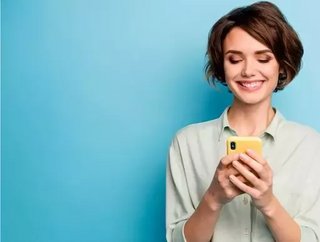 Oppo's Android 11-based operating system promises an extensively customisable user experience...
Shortly after Google , the latest version of its operating system, on Pixel devices last week, Chinese phone maker has , ColorOS 11.
The OS' current beta launch is taking place on the Oppo Find X2 Series and the Reno3 Series, but the complete rollout will cover 28 different devices across Oppo's product range. 
Like most of the operating systems we're seeing come out of the Chinese market, ColorOS , but it's come closer than most. It's also hung onto a lot of Android's core features, like chat bubbles and most of the navigation flow. 
However, Oppo's new skin also adds a huge host of new features, most of which are aimed at delivering the most heavily-customisable user experience available on any current-gen smartphone. 
"ColorOS 11′s focus on UI customisation is rooted in the customer's desire for a more personalised and unique phone experience," said Lynn Ni, OPPO ColorOS Design Project Lead in a press release earlier this week. 
"The ColorOS team has heeded the user feedback for greater UI customisation, offering a more personalised UI that encompasses a wide range of features. In doing so, we are providing users with ample space to demonstrate their creativity and exercise control over their phones."
Users can create their own always-on displays, themes, wallpapers and fonts, as well as customise the shape of icons. The OS also comes with three different versions of Android's dark mode, with different colours and levels of contrast. Users can then set their phones to cycle through these modes throughout the day. 
Oppo has also worked with the team behind Google Lens to deliver what is easily the skin's coolest feature. Three-Finger Translate, allows users to take a screenshot by holding three fingers to the screen, which is then automatically sent to Google's translate app. Any text in the image is then automatically translated. 
The update also comes with a feature called FlexDrop, which essentially allows users to divide up their screen, watching video and reading text at the same time. There's also a Super Saving Power mode, which lets up to six apps run in low battery situations, and the new Battery Guard feature pauses charging at 80% overnight, before resuming it before the user wakes up by using AI to analyse usage patterns. The result should be reduced battery degradation over time.