New smart fabric could make devices truly "wearable"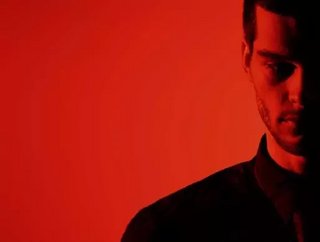 The new smart fabric unveiled by researchers at Fudan University in China is capable of rendering interactive displays on wearable textiles...
Mondays tend to be light on news around here. In light of this fact, we're going to be taking the opportunity for a closer look at a new prototype unveiled last month by researchers at Fudan University in China which could point towards a future in which our smart devices become truly "wearable." 
In an article published in Nature, researchers at Fudan University revealed the progression of their , made using luminous thread, and capable of both displaying information and receiving inputs. 
The fabric, researchers at Fudan Said, could have "applications in communications, navigation and healthcare." It is supposedly flexible, breathable and durable enough to be washed, making it the ideal material for the creation of futuristic "smart clothing". If the technology can be sufficiently developed, your future smartphone or smart watch could become a light up dial or screen on the sleeve of your jacket. 
Courtesy of Fudan University
Conventional solid-state materials used in the construction of touch-sensitive and display-capable devices don't stand up well to the constraint stretching, wrinkling and other stresses applied to clothing worn on the body, explained Dr Huisheng Peng, a professor in Fudan University's Department of Macromolecular Engineering, and the lead scientist working on the project. 
The solution, Peng revealed, was to weave conductive fibres and luminescent fibres together with cotton to create a fabric display. 
Peng and his team have created a six metre by 25 centimetre prototype reel of the smart fabric, and successfully integrated it with a touch-sensitive keyboard to respond to user commands. The whole display is powered by solar energy and, according to Peng, can be as "light and breathable as normal fabric." 
Peng's team also used the prototype fabric to create a shirt that displays a light-up logo for Fudan University, which is clearly visible under normal lighting conditions. 
Courtesy of Fudan University
"We hope that woven-fiber materials will shape next-generation electronics by changing the way we interact with electronic devices," Peng said. 
The "Wearable" Wearable  
"Smart" clothing has already been around for a number of years, from Samsung's digital business suit that is capable of exchanging digital business cards with other people wearing a similar suit, unlock phones and connect to other devices via Bluetooth, to Pizza Hut's smart sneakers - a PR stunt that allowed people with a pair of their "Pie Tops" to . For anyone who just thought "I must have that", I'm very sorry to say that the current lowest ask for a mint condition pair of Pie Tops II in red is $2.2mn on StockX. The last pair sold for a cool $1,000, so you may have some wiggle room there. Happy hunting, I guess. 
Courtesy of Pizza Hut
And then, of course, there have been a number of far more practical (read: boring) examples of smart clothing, like running shoes that track your vital signs and workout stats. Ralph Lauren's smart polo shirt does something similar. 
However, while the integration of IoT sensors into clothing for the purpose of tracking athletic performance or networking with your most cyberpunk-obsessed colleagues is very much old hat (pardon the pun), there are very few examples of smart clothing that fulfils the role of a smart screen or input device. 
In much the same way that our watches are replacing our larger smartphone screens, the clothing we wear could perhaps one day be synonymous with the devices we use to work, socialise and surf the net.