Mobile technology powering the new normal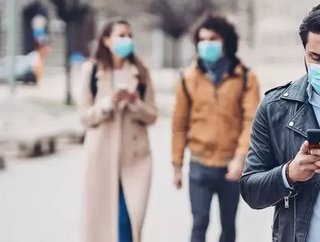 Srinivasan CR, Chief Digital Officer at Tata Communications, talks cloud, remote work and the technology set to support a post-pandemic world...
2020 has been a year like no other. Hijacked by a global pandemic, the world has experienced a lot of heartache and uncertainty. 
But, as a result of all this chaos, we have seen the world make leaps and bounds in innovation. Organisations across the globe have accelerated their digital transformation initiatives in a bid to reset and survive. 
For better or worse, we can all agree that last year will be long-remembered for a number of reasons. It is clear that as we progress into 2021, there will be a few technologies that will define next normal.
Cloud will remain king
Even before the events of 2020, cloud computing technology had already established its value for many businesses by providing improved agility, scalability, and cost efficiencies across industries. 
In 2020, however, this technology helped organisations to add a layer of much needed resilience, making the sudden shift in working habits less disruptive. This truly cemented cloud's place as an essential piece of enterprise technology. In fact, in the next 5 years, the cloud computing industry is expected to grow from $371.4bn in 2020 to $832.1bn by 2025, at a CAGR of 17.5%.
This year, I expect to see more businesses focusing on their cloud costs and looking at ways to unify various cloud environments they may be operating across.  
As a result of this rapidly increasing uptake, cloud providers will need to focus in 2021 on enhancing and integrating security, compliance, and privacy into their offerings. 
Intelligent networks will be an essential foundation
COVID-19 forced businesses to innovate reactively and creatively. Projects that were set to take a number of years, happened in mere weeks.
While it might have arisen out of necessity, the results of this mass experiment have been eye-opening. Despite many preconceptions, remote working has largely been a success. Some which is fantastic news for employers. According to , 75% of those surveyed said they would like to continue to work from home in at least a partial capacity, while 40% of respondents said they feel strongly that their employer should give employees the choice to opt-in to remote work.
However, this hybrid way of working will put new pressures on companies. Employees accessing files from a number of locations will result in an increasing need for networks capable of supporting hybrid architectures. 
Organisations will need to actively seek intelligent and intent-based networks that offer integrated security – for example SD-WAN for the WAN with SASE and Zero Trust security or virtual networks for multi cloud – to deal with the increased cybersecurity threats that may happen as a result of remote working.  
In conjunction with this, businesses will want to ensure that as employees are dispersed, customer experience (CX) remains unimpacted - and gradually improve. I believe that being able to offer platform stability, ease of use, and personalisation, while maintaining a human touch, will only grow in importance in the coming years. 
As employees will be dispersed, customers will also want to ensure that there is an increased level of trust between them and the organisation. The businesses capable of ensuring the safety of the customers identity, data, and transactions as well as employee data and transactions, will be rewarded with customer loyalty.  
Driving greater security and insights with IoT
The increased digital transformation last year and increased online activity due to a number of lockdowns has meant that there is a greater amount of data organisations have had to contend with.  
With more technology rollouts, such as 5G, expected this year, along with further growth in LP-WAN-based services (low-power wide-area network), the amount of data created and handled by businesses is set to skyrocket. 
To differentiate themselves from the competition, a key focus for companies should be on data analytics technology, capable of securely handling information as well as analysing and deriving greater insights from their mostly unused operational data.
IoT will play a pivotal role here – helping to automate processes and make more information readily available to enterprises. As IoT becomes increasingly intertwined with AI, and more deeply embedded in organisational structures and transformation programmes, devices will become increasingly 'smart' and capable of driving greater intelligence. 
For instance, as we hope many of the COVID-19 restrictions will be lifted by mid-2021 if not by the end of the year, those industries most affected by the pandemic, such as travel, would greatly benefit from such technology. The ability to offer enhanced experiences by using data better will likely still be a strong deciding factor for many customers.  
Automation is a must
Research has shown that the pandemic is , such as artificial intelligence (AI), machine learning (ML), and robotic process automation (RPA). 
It is no surprise that more businesses will become platform-driven digital organisations and use of these technologies will continue to rise. This will help them automate routine, repetitive, predictable tasks and unlock tactical benefits.
These innovations will support in strengthening operational efficiency, increase accuracy of platforms, and improve user experiences across ecosystems. In tandem, this will also drive cost efficiencies and realignments, by helping businesses intelligently repurpose these savings in the right innovations.
The current situation – and the ongoing uncertainty - means it is hard to predict how the business landscape will unfold in 2021. One thing is certain, however. Business preparedness can make or break a company, and the ability to quickly adapt and transform can no longer be undervalued. 
To remain resilient during this time, businesses would need to gravitate towards solutions that make them more agile . 
Early adopters of cloud, IoT, and automation were the companies that fared best in 2020. As we all continue to weather the effects of the pandemic, I can only imagine that the benefits of digital transformation will continue to grow.