Mobile AI set to grow dramatically by 2023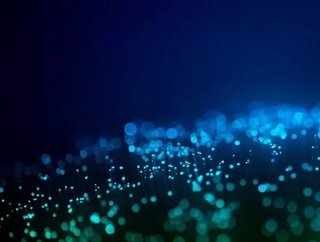 A report by the International Data Corporation suggests mobile AI will have a compound growth of 28.4% by 2023...
According to a recent IDC , the artificial intelligence (AI) systems sector is forecast to reach £97.9bn by 2023. The use of machine learning (ML) is also becoming increasingly essential for global businesses that are transitioning from traditional models to digital infrastructures. ML is highly instrumental in using current data to forecast future scenarios and providing options in this current, unprecedented climate. 
Deloitte Global also predicts that by 2020, 95 out of the leading 100 largest software companies will see the integration of AI tech into their products.
Speaking about the growing industry, , Research Director and Cognitive/Artificial Intelligence Systems at International Data Corporation (IDC) said, "The AI market continued to grow at a steady rate in 2019 and we expect this momentum to carry forward. The use of artificial intelligence and machine learning (ML) is occurring in a wide range of solutions and applications from ERP and manufacturing software to content management, collaboration, and user productivity."
He continues, "Artificial intelligence and machine learning are top of mind for most organisations today, and IDC expects that AI will be the disrupting influence changing entire industries over the next decade."
This investment into AI technology is well justified, with its uses already being applied in a multitude of ways to several essential sectors including healthcare, education and finance. AI use in mobile technology also helps provide improved services to consumers by offering a wide range of user-friendly facilities via applications.
Better security
As cybercrime becomes more prevalent, increasingly clever security measures are required to block them and prevent harm. Speaking to Forbes, , CTO of Clearbridge Mobile, believes AI is the answer to compromised software. He explains, "Developers can use AI and smart technology to identify the tell-tale signs that indicate suspicious activity, and therefore raise alarms before any sensitive data is compromised. Security like this is possible because AI technology learns from a user's repeated actions; it can then apply those learnings to monitor activities on a specific device and discover unusual patterns based on known data access and locations associated with users, profiles and permissions."
Malhotra continues, "The ultimate goal of AI-based security should be to monitor behaviours instead of code signatures to allow for quicker detection of suspicious activity."
Future tech
While AI capability is already impressive, many experts believe we've only seen the tip of the iceberg in terms of capability. As AI continues to advance, it will empower mobile enterprises by providing them with the ability to learn from essential, user-generated data. This results in the information being used to help corporations repair difficult issues and better serve users. 
Malhotra comments. "By turning mobile applications and other mobile technologies into intelligent pieces of software, they can predict and respond accordingly to desired user behaviours. This functionality can help the mobile industry bridge the gap between customers and businesses like never before."
According to , Research Manager of IDC Customer Insights & Analysis, the future of AI is already here. She says, "Artificial Intelligence (AI) has moved well beyond prototyping and into the phase of execution and implementation. Strategic decision makers across all industries are now grappling with the question of how to effectively proceed with their AI journey."
D'Aquila believes banking, retail, manufacturing, and healthcare have had the most success in employing AI, and budgeting for its upgrades. But other industries are catching up."
She continues, "Despite the learning curve, IDC sees higher than average five-year annual compounded growth in government, media, telecommunications, and personal and consumer services."
But Malhotra believes the automotive industry will make the biggest strides in applying AI systems, particularly in the case of self-driven vehicles. He explains that many new cars will soon have integrated mobile apps that will carry out voice-activated commands.
He says, "Some of the world's best-known car brands, including Volkswagen and Renault-Nissan-Mitsubishi, are integrating cloud and AI technologies to create a seamless experience for drivers. This experience could allow them to continue listening to the same music they are currently listening to as they enter the vehicle as well as make calls, check calendar appointments, etc."
Malhotra adds, "AI has significant capabilities to shape the user experience and revolutionize mobile app technology. Forward-thinking enterprises should find ways to capitalize on the advantages AI provides as it continues to connect users to brands in ways that have never before been possible."